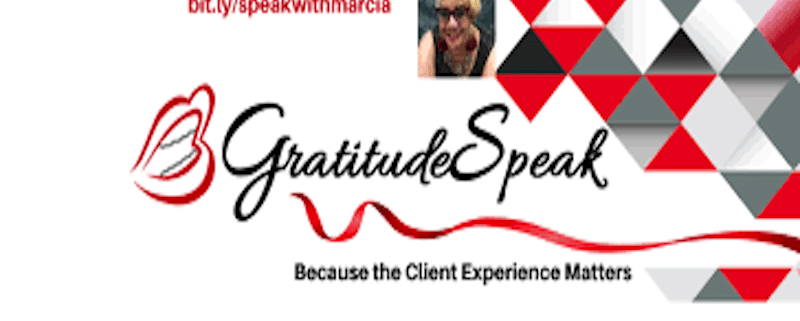 Marcia Whyte understands gratitude; she is grateful for the experiences throughout her life that shaped her to be the person she is today. Marcia is thankful for her husband and 3 wonderful children. She built many relationships and friendships during a lifelong careers of various ministerial and sales positions. Marcia is grateful for them.
In 2014, Marcia was working through her 11th year in a well-known sales organization. Here, she received numerous recognitions and awards. Sadly, that year would end quite differently than she expected.
An Unfortunate Wake-Up Call
Several months into the year, Marcia's husband, James, began experiencing severe health issues that landed him in the hospital. After a barrage of tests, Marcia and her husband received a diagnosis that would turn their world upside down. Her husband was diagnosed with acute myeloid leukemia. It is a type of cancer of the blood and bone marrow.
Marcia juggled the obligations of a demanding sales careers. She supported her husband in the hospital and listened to recommendations from countless doctors. When she realized she was overwhelmed, she reached out to her supervisor for some grace in upcoming deadlines. Marcia remembers the conversation vividly: "It's rare that I'm speechless, but he managed to accomplish it when he said, 'So you want to just slow down your careers or put it on hold just because someone in your family got sick?'"
This apathetic response pushed Marcia to make the difficult decision to leave her corporate sales position and put her family first. After all, only God knew what the future would bring.
8 Life-Changing Words
While Marcia knew that the decision to leave her job was the right one, it didn't make it easy. She struggled with what to do next, but the answer came from a surprising place – her husband. Despite fighting his own battles in the hospital, James encouraged Marcia to go out on her own and pursue a business where she would be teaching others the skills she'd learned from years of building relationships and referrals.
While Marcia was intrigued by the idea, she wasn't completely convinced. She worried about mounting medical debt and supporting their children, until her husband shared what she refers to as "The 8 Words that Changed My Life."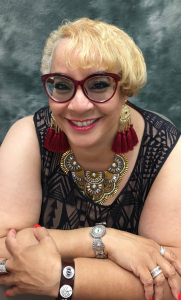 Trust Your Gut, Trust the Process, Trust God.
With those words as her motivation, Marcia created GratitudeSpeak. Unfortunately, less than 2 months after starting her business, Marcia lost her husband on September 4, 2014.
The loss of her husband was devastating. But, she used his legacy and encouragement as motivation to pursue GratitudeSpeak full time in early 2015. Marcia shares a core tenet of her business: "I believe that Gratitude – making sure people feel appreciated – is a language all its own. We have medical jargon, we have legalese, we have coding, we have a whole bunch of industry-specific languages – but the universal language of business, not to mention life, should be gratitude."
The research behind a greater need for gratitude in business relationships is strong. Marcia discovered that 67% of customers will not return to a business because they feel like they don't matter. Not only does Forbes research confirm this statistic, it also shows that losing customers as a result of poor experiences is costing businesses more than $75 billion a year. Marcia went on to share that "the worst thing a business can do is to make their employees feel unappreciated, especially for the customer-facing employees. They will probably leave, but before they do, they will take it out on your clients and your customers."
As part of GratitudeSpeak, Marcia incorporates the best parts of herself and her background in both sales and ministry to coach others how to incorporate a culture of gratitude in their businesses. Ultimately, though, Marcia boils it down to one simple idea: "Do unto others as you want them to TELL folks about you. That's the gospel according to Marcia."
Thoughts on Black History Month
As a proud, black entrepreneur, Marcia Whyte offers encouragement to others in the spirit of the poem My People by Langston Hughes: "Black stands for Beautiful, Lyrical, Astute, Curious, Knowledgeable. I, my ancestors, and my offspring are all of these things. That's what makes us so special and worth celebrating every day of every year, not just in February. For any of us to think or act otherwise would diminish the hopes of those whose dreams and accomplishments we stand on the shoulders of. It's a responsibility I take very seriously. Hopefully, my work shows that."
Connect with Marcia Whyte on Facebook, Twitter, or Instagram. You can also get a FREE copy of her best-selling book/brand story, "From Loss to Leadership", here: bit.ly/GS-SummitGift
[skyword_tracking /]
https://kapitus.com/wp-content/uploads/2020/02/download-3.png
400
800
Julia Taylor
https://kapitus.com/wp-content/uploads/Kapitus_Logo_white-2-300x81-1-e1615929624763.png
Julia Taylor
2020-02-28 12:17:11
2020-02-28 12:17:11
Black History Month: Marcia Whyte, Founder of GratitudeSpeak