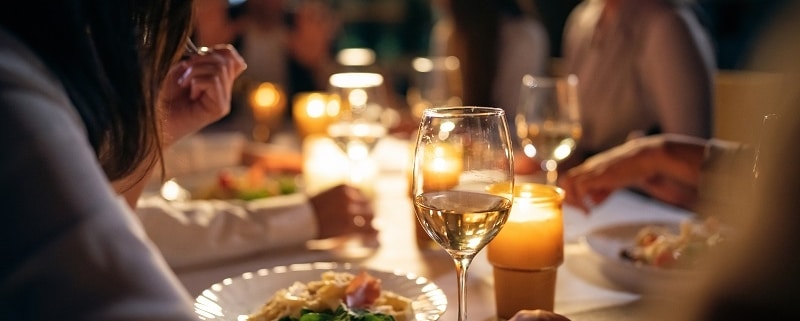 The eagerly anticipated $1.5 trillion Omnibus spending law turned out to be a dud for small businesses, especially for restaurants that were served up a new wave of suffering due to the delta and omicron variants. 
Before the bill was passed, there was talk that the new law could re-fund the $28.6 billion Restaurant Revitalization Fund (RRF) – a much-needed program that was created in January 2021 as part of the American Rescue Plan. The fund, which was administered by the US SBA, ran out of funds at the end of June 2021 amid a multitude of lawsuits from individual restaurant owners alleging that the SBA was guilty of discrimination in choosing which restaurants got funding.
Hopes of re-booting the RRF were dashed when Congress ultimately decided to completely cut COVID-19 relief funding from the Omnibus bill. Instead, the bill earmarks money for increased defense spending; revamping Congressional hiring practices; modernizing the IRS, and putting in place federal election security measures, among other items. 
There's Still Hope
While restaurants and food service trade groups were bitterly disappointed that the RRF was not re-upped, there are federal and privately backed grant programs that are still offering financial relief to restaurants being battered by the pandemic and it's after-effects. Additionally, state and local grants such as the Restaurant Resiliency Program in New York and the Texas Restaurant Relief Fund are still offering some money to struggling restaurants. 
Some of the federal and private grant programs still available to restaurants, especially those owned by women and minorities, include:
Increase Your Customer Base
The best way to achieve financial health for your restaurant, of course, is to increase your customer base.
Even as the omicron variant continues to play out, consumers still want to eat at a nice restaurant after being cooped up for nearly two years. Employing post-pandemic marketing techniques could boost your restaurant's volume of diners and increase your business. Some marketing techniques you could use:
Search Engine Optimization.

If your restaurant has a website, make sure it is appearing in

local searches on Google and other search engines. 

Focus on existing customers.

Customer lifetime value

is one of the most important metrics for any small business, and its importance has been amplified by the pandemic. Offer special deals, discounts and promotion to loyal customers through email marketing and social media.

Run contests

. Everyone loves a good contest, especially when the prize could include a free drink or beverage. You can pretty easily do this on social media or your restaurant's website. Contest ideas may include:
A) Asking your customers for suggestions on what your restaurant's next new entrée should be, with the winner getting a free meal. Perhaps this can be done on an annual or  bi-annual basis so you're not giving away too many free meals. 
B) Send a message out to customers on Facebook telling them that if they like your page, they will be automatically entered into a drawing for free food or drinks. Again, this can be done once or twice per year. 
C) Run the name contest. On your social media platform, randomly pick a common name and offer free drinks to anyone who has that name when they come to your restaurant.
Creatively Battle Inflation, inventory Management
As inflation and supply chain disruptions continue, you need to come up with creative ways to make your restaurant more efficient. Additionally, finding ways to keep costs down for your customers will go a long way to increasing business. Examine your operations from top to bottom to see if there are any ways to cut costs. Perhaps you need to cut staff or use third-party vendors for certain operations. You could also battle inflation by making menu changes and swapping out ingredients that are rising in price. For example, if chili is on your menu, you may want to offer vegetarian chili that uses tofu instead of beef. 
Practicing good inventory management will also go a long way in making your business more efficient. Now may be the time to stock up on ingredients for your most popular menu items, and perhaps cut or replace certain items from your menu that are the most expensive for you to make. By tracking your usage and waste to find out which menu items are bringing your inventory costs up, you'll be able to fine tune your operations.
Don't Count on Pandemic Relief
Finally, it's looking more and more like the government isn't going to provide further relief for the struggling restaurant business. Therefore, now is the time to really examine the efficiency of your operations, your inventory management and your marketing plan to increase business and get back on the road to success.
https://kapitus.com/wp-content/uploads/2023/03/Restaurant.jpg
533
800
Vince Calio
https://kapitus.com/wp-content/uploads/Kapitus_Logo_white-2-300x81-1-e1615929624763.png
Vince Calio
2022-04-01 06:00:15
2023-03-16 15:19:31
Ways Restaurants Can Get Back to Financial Health