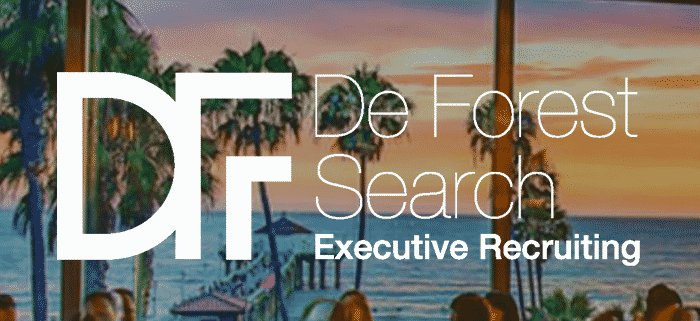 Women's History Month 2022: How Jill De Forest Found Success and Founded De Forest Search
"Here's to strong women – may we know them, may we be them, may we raise them." Let this mantra be your guide to Kapitus's 2022 celebration of Women's History Month. Throughout the month of March, we will be profiling six women-owned small businesses, two by two, who  embody each of these guiding principles: "may we know them, may we be them, may we raise them." Our first two features of this month will encourage knowing women-owned small businesses, spotlighting women-owned businesses you ought to know either for their world impact or the inspiring journey that brought them to the small business world.
We at Kapitus encourage you to reach out to your local community to patronize those who also embody the guiding principle: Know Them, Be Them, Raise Them. Today it is our pleasure to get to know Jill De Forest, owner of De Forest Search.
Industrious Beginnings
Jill De Forest started her career in real estate when she was 18 years old. "I was easily the youngest in the industry in my geographic area. As a realtor, you get your license and are pretty much on your own. You may get some basic training, but for the most part, are left to your own devices," De Forest explains. "It is an easy industry to fail fast." De Forest, however, took the independence in stride and allowed the freedom of real estate to help her own personal and professional development. Forced to find new prospects when interest rates topped 20% in 1979, De Forest quickly adjusted to working with an employment agency, "which was a perfect fit," De Forest said. "The employment agency was amazingly similar to real estate, but it offered a draw against commission and benefits. I was in heaven and became the top producer in a large chain with 60 offices within month two."
When you reach the top, there is little more to do than redefine the game; and that is exactly what De Forest did in 1985 when she opened her first business, Sawyer & Associates Personnel Service. Becoming a business owner, like any business owner can tell you, leads to a redefining freedom. De Forest thrived with her business and "it was great until it wasn't." While 80% of entrepreneurs went bankrupt during this period, De Forest managed to avoid that and made good on any lingering debt over the next 18 months. De Forest, 8.5 months pregnant at the time, went through the demoralizing process of negotiating out of her leases and credit lines. "It was devastating," De Forest said.
Now a seasoned authority in the staffing world, De Forest found a job at Mattel in Talent Acquisition. " I was in heaven again," De Forest explains. "No stress, doing what I do well and getting paid on a regular basis without the burden of operations, payroll, expenses, HR etc." After two years with Mattel, De Forest found herself missing the thrills of running your own business. Having made a meaningful impact at Mattel, De Forest proposed a plan to Mattel's Chief People Officer – offering to become the company's exclusive search partner for all marketing and creative roles for Mattel. Her hard work and determination had paid off, as Mattel said yes. "If you do not ask…you do not receive … anything is possible," De Forest muses. And with the closing of her exclusive deal with Mattel, De Forest Search was born.
De Forest Search
Jill De Forest became the CEO of her second business, De Forest Search, in 1995 and experienced the same joy and freedom that empowered her in her first business. Now backed by large corporate clients, De Forest Search quickly became a talent and staffing name to be reckoned with. "We did experience the 9/11/2001 terror attack and associated hiring freezes as well as the 2009 Great Recession but were able to weather those storms as I had experienced recessions prior and was prepared.  In 2020 we had a first ever pandemic and that was so new to anyone in business that we were all consulting each other but the following year in 2021, 28 years later, De Forest Search had its best year ever."
As to what drew De Forest back into running her own business, she explains succinctly, "I have the entrepreneurial gene." De Forest knew early that she had the willpower and determination to build something all her own. "Entrepreneurs are driven, determined, intuitive, assertive, and not limited by specific hours or how things are generally done. They are always on; they do not think of their work as work but more of a piece of themselves which loves to create and build something and see their ideas flourish. They have a positive mindset and only see open doors.  I have never seen a pessimist with a limiting mindset become a successful business owner. My husband is a corporate guy and says that my intuition defies all logic."
Woman (Not) Afraid
De Forest has worked both as a small business owner and as a higher up in the corporate world, so her experiences as a woman in the business world are varied and enlightening. While De Forest is not unfamiliar with roadblocks, she never considered being a woman one of them: "I had other obstacles (lack of college degree, A.D.D, Dyslexia, four recessions, Covid etc.) but I personally never considered being a woman hindered me. I was cognizant of other women who spoke about hitting a glass ceiling; but as an entrepreneur, you generally do not have to worry about that."
De Forest has let her expertise and acumen speak for itself throughout her long career. "As far as business development, I think it has been an asset being a woman as I have found that many men find it refreshing to meet driven women business owners that are confident and engaging."
Today's Challenges
Being an employment business, De Forest Search survived the bulk of the COVID-19 pandemic through learned and well-advised leadership from De Forest herself. 2022, however, is an entirely new puzzle: "Since we are in the employment business, the labor shortages are creating more demand for recruitment firms, and we are busier than ever. Our challenges are more about the war for talent and candidates' new motivations/demands (limited to working remote or hybrid, higher compensation due to inflation, requiring more PTO for mental health/work life balance) and they are juggling multiple offers." But like every new challenge De Forest has faced in her several decades of entrepreneurship, this is just one more way to grow into a better business owner. The several challenges, external or otherwise, were nothing more than crucibles for De Forest who rose above each one with the knowledge and experience from each stacking up to better equip her for the future. By the time COVID-19 affected De Forest Search, De Forest herself had seen multiple recessions and knew how to shrink and grow her business to suit the scenario.
De Forest Mindset
As De Forest herself said, she has the entrepreneur gene. From an early age, she forged her own path; trusting her instincts and leadership skills brought De Forest to entrepreneurship like a magnet. Her story, however, isn't a rose-tinted climb into business stardom. De Forest didn't find success until after some closed doors and frustrating roadblocks. Those roadblocks, however, only strengthened her resolve and better prepared her for what lies ahead.
It pays for small business owners to hear Jill De Forest's story – they ought to know that the best businesses are tempered by continued resolve through the good and bad. It is our immense pleasure to know Jill De Forest and De Forest Search.
https://kapitus.com/wp-content/uploads/DFS_Strand-House.png
335
700
Brandon Wyson
https://kapitus.com/wp-content/uploads/Kapitus_Logo_white-2-300x81-1-e1615929624763.png
Brandon Wyson
2022-03-04 16:02:28
2022-09-06 17:04:43
Women's History Month 2022: How Jill De Forest Found Success and Founded De Forest Search