Why Have So Few "Small" Businesses Gotten Relief from the SBA?
The first round of SBA PPP small business financing has come and gone and the thousands of small businesses that make up the Kapitus client base have largely been left out in the cold.  While we eagerly await Congress's approval of additional funds, we used this time to survey our customers to understand who was able to obtain funds from the first $349 billion in forgivable loans, who was not, and which financial institutions were most helpful in supporting small businesses.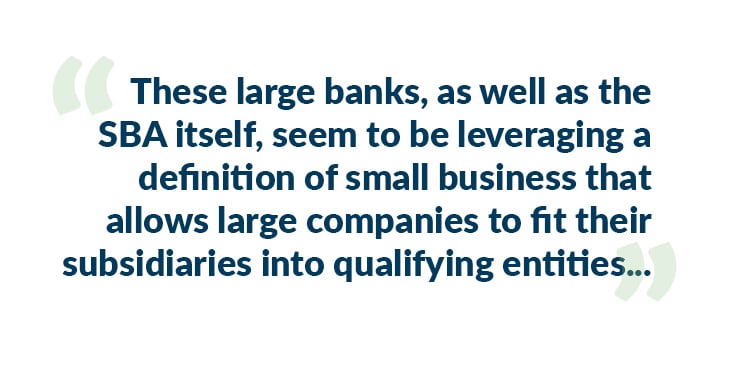 What we found was a troubling dependency by small businesses on the largest financial institutions in the country (national and regional banks).  These large banks, as well as the SBA itself, seem to be leveraging a definition of small business that allows large companies to fit their subsidiaries into qualifying entities while independent business owners are overlooked.  The national banks appear to have systematically prioritized these large clients over their smaller constituents and in doing so, exhausted the first round of SBA funding faster than many anticipated.
Our survey was conducted between April 17th and 20th and targeted 26,536 small businesses that we have provided capital to over our 14-year history.  As of Monday morning, we had received 2,076 responses, 80% of which told us they had applied for SBA PPP funding before the money ran out.
Of those respondents, 1,206 answered the question "have you received funding from your PPP application" and 1,116 or 92.5% told us that unfortunately, they have not.  The 90 customers that have received funding provided tantalizing clues as to how small businesses are getting money from the SBA.  The most successful channel to date appears to be through community banks, where 18.8% of applicants have been successful and where customers are more likely to have a personal relationship with a decision-maker inside the bank.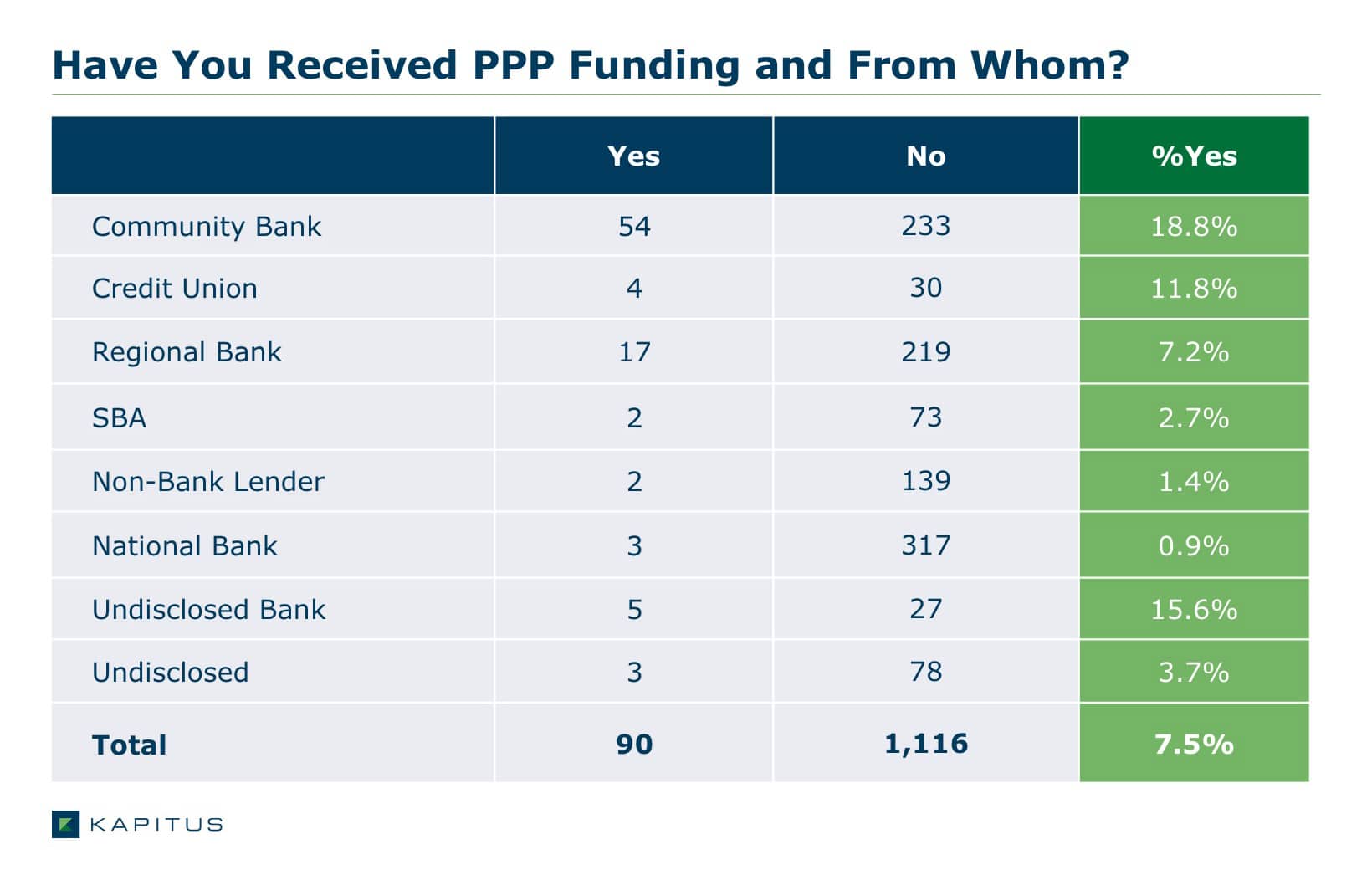 Credit unions have also been moderately successful with 11.8% of applicants receiving funding but have a much lower penetration rate than other banking channels.  Regional banks follow at a 7.2%, followed by the SBA itself (2.7%) and non-bank lenders (1.4%).  Sadly, national banks (such as Wells Fargo, JP Morgan, Bank of America and Citigroup) which have the greatest penetration into the US small business community, have to date done the least to help small businesses in their time of need.  National banks only produced three successful loans in our survey out of 320 applications, a dismal 0.9% success rate.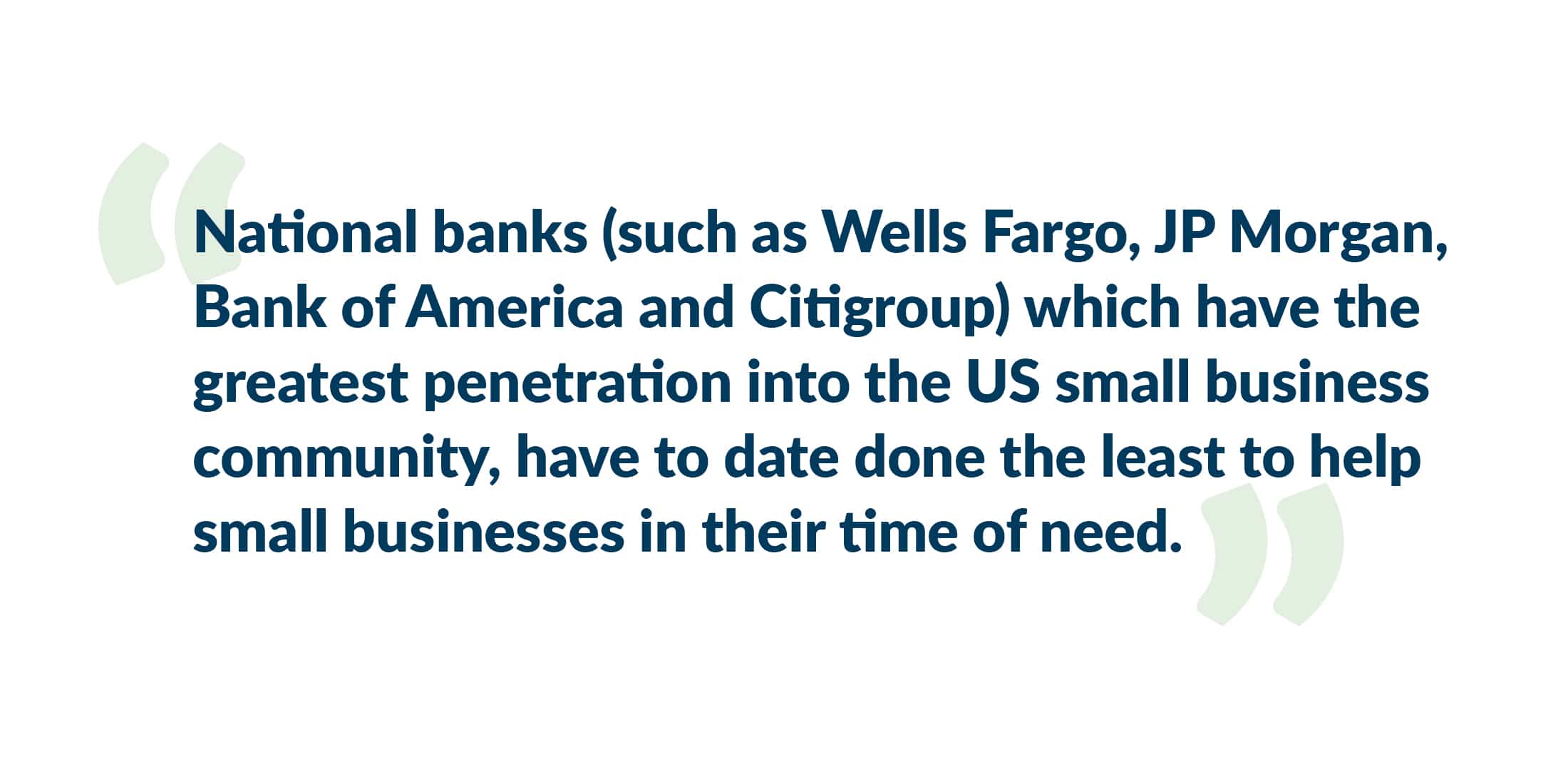 Why is it that national banks have done so poorly serving the small business community?  Banks are economic animals with scarce resources just like any other company.  When a large number of clients request a scarce resource at the same time, they prioritize their largest, most profitable and riskiest clients first.  In our survey, community banks supplied small businesses with more lending products than any other bank segment.  This indicates that community banks have deeper ties and greater exposure to the plight of small businesses and as a result, during a crisis they work more diligently to ensure that their needs are met.  As seen in the table below, our clients utilize community banks and non-bank lenders more heavily than other types of credit institutions.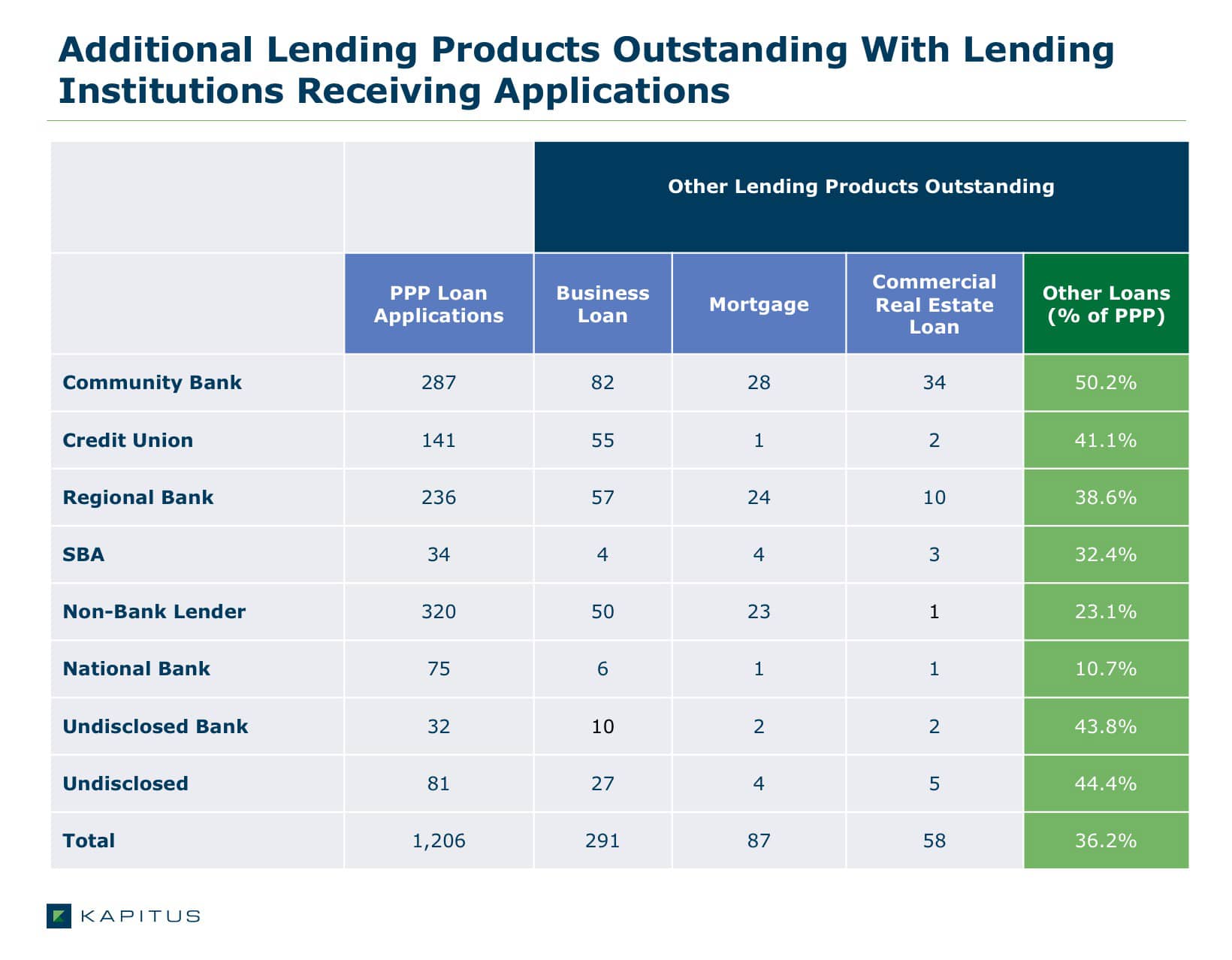 Another part of the answer lies in what the SBA, and in turn the nation's largest banks, consider "small" when it comes to business.  On April 16th the SBA announced that they had distributed nearly 1.7 million loans representing $342 billion, indicating an average loan size of $206,022.  Assuming the average American worker was making $49,764 annually (or $4,147 per month) just before the crisis (Bureau of Labor Statistics) and considering that PPP loans are sized based on 2.5 times monthly payroll, this implies that the average company getting a PPP loan as of April 13th had 20 employees.  There are nearly 6 million companies with between 1 and 500 employees and the average company in this group has 10 employees (US Census Bureau).  This means that fewer than 28% of eligible small businesses were served in the first round of SBA funding, and those that were served were the largest companies in the range. This argument is supported anecdotally by the fact that companies like Ruth's Chris, Potbelly and Fiesta Restaurant Group each received between $10 million and $20 million in PPP loans through JP Morgan.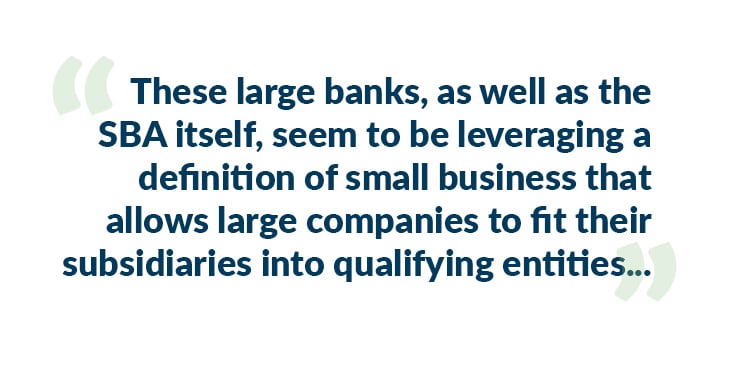 This sequence of facts has been very frustrating to non-bank lenders such as Kapitus who are the only consistent source of financing available to most businesses with 10 or fewer employees.  We have been petitioning the SBA for a temporary license to allow us to lend the PPP product to our core client base (our average customer has 8 employees) since the program was announced.  Nearly two weeks into the program the SBA released an application for non-bank lenders, and we submitted our application within 12 hours of its being published.  Eleven days later we have heard nothing, although some of our larger competitors did receive temporary licenses just as the money in the first tranche was exhausted.
Undeterred, we are working with our clients to secure PPP loans in any way we can.  We have partnered with several community banks and non-bank lenders with SBA licenses to fund our clients and we are lining up additional capital to fund these loans ourselves when and if we are awarded a license.  In the meantime, we counsel or clients on their financing options and continue to provide innovative lending products as small businesses struggle to navigate the most challenging business environment any of us have ever seen.  America's small businesses owners are some of the most creative and resilient leaders our country has.  We look forward to partnering with the SBA to offer small business owners the solutions they need to survive, rehire, rebuild and reopen as soon as it is safe to do so.
To receive the most recent updates on Paycheck Protection Program and other federal, state and local relief initiatives aimed at helping small businesses visit our COVID-19 Resource Center.
---
About the Author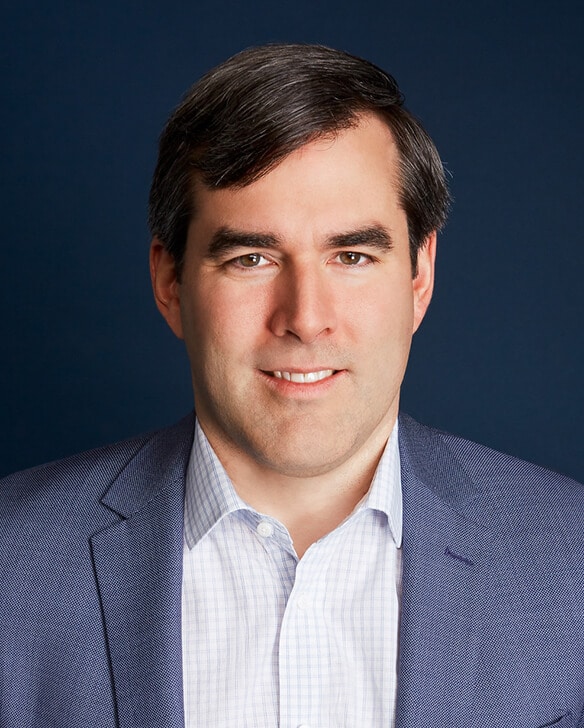 Ben joined Kapitus in 2014 as Chief Strategy Officer and became Chief Operating Officer in January 2017.  Prior to joining Kapitus, he was a Principal of Pine Brook Partners, a New York-based private equity firm where he invested in banks, insurance companies, asset managers and specialty finance companies.
https://kapitus.com/wp-content/uploads/2020/04/Why-so-few-small-businesses-small.jpg
1667
2500
Ben Johnston
https://kapitus.com/wp-content/uploads/Kapitus_Logo_white-2-300x81-1-e1615929624763.png
Ben Johnston
2020-04-21 15:01:32
2023-02-23 16:35:41
Why Have So Few "Small" Businesses Gotten Relief from the SBA?