Why Building A Healthcare Branding Strategy Is Crucial For Your Medical Practice
As an independent healthcare practitioner, 100% of your focus is, of course, on providing your patients with excellent, personable care. 
While you are taking care of your patients, however, how will new patients learn who you are or what makes you special as a practitioner? In other words, if you're not focused on the healthcare branding for your practice, how do you expect it to survive going forward? Given that the COVID-19 pandemic is not yet over and the Delta variant is on the rise, how will you convey your expertise to current and potential patients on how to best protect themselves and get vaccinated? 
"Independent practitioners typically need healthcare branding the most, yet they are historically the least likely to engage in it," said Mark Macias, founder of New York-based MACIAS PR, a  public relations firm specializing in healthcare. "More than likely, I suspect it's because they don't have the time to devote to this side of the business practice."
What is Healthcare Branding?
Essentially, healthcare branding is the message that your practice delivers to new and existing patients telling them what differentiates your practice from others. Without this message, new patients won't have a reason to choose you as their medical practitioner. Web-based testimonials and media interviews, for example, can help spread your message and showcase you as an expert in your field.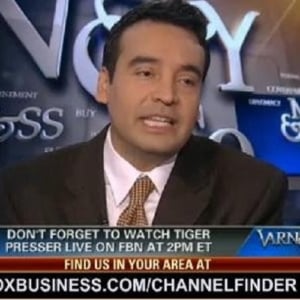 "Healthcare branding is a type of marketing approach that gets your product and services directly in front of patients," said Macias. "It doesn't matter if you're selling a service directly to patients or providers, creating a brand is critical to business growth. Without it, patients have no way of finding you."
Fabiana Melendez Ruiz, a senior publicist at Austin, Texas-based marketing and branding firm Zilker Media added, "Healthcare branding is essentially the same as any other kind of branding. You want to OWN your image so have a website that delves into what you, as a practitioner, can offer in addition to your practice."
Why Do You Need Healthcare Branding?
Essentially, you need branding so that existing patients keep coming back and new patients have a reason to choose you over other doctors. 
A critical component in branding for your practice is having a web presence, say healthcare PR professionals, as most consumers will initially search online when they need a doctor. It is important that your practice has a robust, user friendly website, and that your site will appear in searches. 
"Here's why you can't overlook healthcare branding and digital marketing," said Macias. "If you're a patient and need to see a specific physician or dentist, you're probably going to search online for help. Gone are the days when you ask a neighbor or friend for a reference. 
"Instead, most of us go to Google or another favorite search engine. If you don't appear in that search engine, your brand effectively doesn't exist. That is why it's so crucial to engage in healthcare branding, and digital marketing. You need to make sure the name of your company appears in front of patients as they are looking for a physician or other healthcare practitioner."
What are the Components of Healthcare Branding?
Macias said that media interviews, a blog and promoting your practice on social media are crucial elements in differentiating your practice from competitors. Additionally, public service announcements (PSAs), especially surrounding the pandemic, are especially important in letting your patients know that you are on top of the current trends in medicine.
"There are many aspects to building a brand on the web," said Macias. "Today, you can build a brand much faster on the web. Gone are the days when you would publish an advertisement in the local newspaper or monthly magazine and hope the ads would deliver new phone calls. Today, you can get in front of patients and consumers who are directly researching services that you provide by leveraging the media, blogs, editorials and social media."
Ruiz said that healthcare branding should consist of a website "that includes a media-friendly bio for the practitioner that offers credentialing information, a list of services, a media page with any earned media and a PR contact and then a general contact page with ways patients can reach the practitioner.
"For medical professionals it is important to stick to facts, but the delivery may be different. As a marketer I always recommend a blog to drive SEO to the website, but other practitioners may be more interested in Instagram and Tik Tok so they may include a feed that updates when they upload to these sites."
How do I Execute a Healthcare Branding Strategy?
Both Macias and Ruize agree that there are several steps to executing a successful branding strategy, but they all center around storytelling. What is the story of your practice? What makes it unique? Why should patients choose your practice over others?
"This is where healthcare branding gets a little more nuanced," said Macias. "The initial step for me involves story telling. What is your story and why are you the best healthcare practitioner in your space? It might sound like bragging, but it's not. 
"Healthcare is a cluttered space and to gain media traction, you need to understand how you are different from others. What is your specialty that should drive patients to you? That should be a component of any healthcare branding campaign. 
"Location also matters. If you want to drive patients to your physical office, that requires a different approach than a practitioner who can work virtually or remotely with patients. But at the root, storytelling is the key to any successful healthcare branding campaign."
While branding may not be at the forefront of your priorities as a healthcare practitioner, a strong branding campaign is important to your survival. It is critical for your current and potential patients to know and understand what makes you the best doctor for them, and what makes your practice special. Not engaging in healthcare branding could very well leave your practice in critical condition down the road.
https://kapitus.com/wp-content/uploads/healthcare-practice.jpg
1400
2100
Vince Calio
https://kapitus.com/wp-content/uploads/Kapitus_Logo_white-2-300x81-1-e1615929624763.png
Vince Calio
2021-07-22 13:46:34
2022-08-01 16:45:44
Why Building A Healthcare Branding Strategy Is Crucial For Your Medical Practice