Tips on Applying for and Winning Government Contracts
A windfall of government contracts, both on a federal and state level, are on their way for small businesses over the next few years, thanks to the passage of the massive $1.2 trillion Infrastructure Investment and Jobs Act that was passed last November. 
The current law requires 23% of prime federal contracts be eligible for small businesses, especially women- and minority-owned businesses, and the new law means that local and state governments, as well as the federal government, will be seeking to contract construction firms, IT companies, engineering firms, equipment manufacturers, electricians, law firms and a host of other types of small businesses. 
The Money is out There…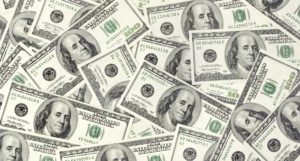 The new infrastructure law calls for:
$110 billion to repair existing roads and bridges and build new ones; 

$65 billion to be spent on building high-speed internet across the country; 

$73 billion to upgrade the nation's existing power grids; 

$39 billion to increase and improve public transportation;

$15 billion on electric vehicle investments; 

$25 billion to modernize airports, and

$55 billion to enhance water safety.
The challenge for small businesses throughout the country now is to find and apply for these government contracts and prepare to take on new public projects. Small businesses intending to work on government contracts need to prepare themselves in terms of marketing, inventory management and employment. 
Finding Contracts
If your small business plans to apply for a government contract, the first thing you need to do is register your business in the System Awards Management (SAM) program run by the federal government, if you haven't already. This is the system in which you can create a profile of your business and describe what your business is capable of. 
Once you do that, your business will be entered into the Dynamic Small Business Search database that is run by the SBA. That's the database that is used by federal agencies to find small businesses with which to contract. Small businesses can also use that database to connect with other small businesses for subcontracting work. Government agencies are required to use SAM to advertise all federal government contracts over $25,000.
You also want to secure a contract with the US General Services Administration (GSA), which connects government buyers with contractors. By doing so, you will get onto the GSA's schedule, which means you've been approved to do business with the government. You're also going to want to keep up with your state and local governments, as much of the funding from the Infrastructure Act will go to them for contracting as well. 
Preparing to Serve
Landing a government contract can be quite lucrative for your small business, but you need to take steps to ensure that your company can handle the work that such contracts require. This will most likely require your business to have great access to capital and hire additional staff with specialized skills. Remember, there are a number of financing tools out there that can help you prepare to land a big contract. Some of the basic steps are: 
Increasing Inventory, Modernizing Equipment
Landing a contract with the federal government could mean that you must either increase your inventory or buy new supplies. A construction firm, for example, may have to stock up on extra lumber and other materials and purchase new machinery to fulfill a large contract. That could mean expensive upfront costs for you if you do win a government contract. With current supply chain disruptions and rampant inflation, you may be short on immediate funds for new materials. 
This is where lending tools such as purchase order financing can come in handy. PO financing provides assets to pay your suppliers upfront, and the lender will base its borrowing decision on the credit of your customer, and in this case, who has better credit than the federal government? This type of financing will help you with your cash flow because it allows you to operate without having to take on additional debt, and it also allows you to make sure you can meet the necessary milestones for a project that you are hired for. 
If you need new, expensive equipment to fulfill a contract such as a new bulldozer for a construction project, you may want to consider equipment financing – financing that has relatively few requirements and can pay for vital equipment upfront. You should also carefully consider whether purchasing equipment makes more sense for you than leasing equipment.
Hiring Specialized Workers
If you're going to bid for government contracts, you may need to hire additional staff that specialize in the work being required. For example, if you're a construction firm that wins a bid to build a new road or bridge, you're going to want workers experienced in doing so. If you're a law firm that's been contracted to perform an environmental study for a new construction project, you may want to add attorneys that specialize in that. 
Hiring additional workers may be both difficult and expensive, especially now that we're still amid the "Great Resignation," and will require extra operating cash. If you run a small construction firm, hiring additional workers for a government contract may be especially expensive, since you will be obligated to follow the Davis-Bacon Act, which mandates that construction workers for a government contract be paid the average wage of workers of a similar private project.
If that's the situation you're in, you may consider taking out a line of credit or negotiating an increase to your line of credit if your business already has one in place, or even taking out a new business loan. A line of credit and a business loan are generally cost-effective ways of fulfilling your operating costs – including meeting payroll – during times when your cash flow may be uneven. 
Create a Marketing Plan
The federal government, , in many ways, is no different than any other client – you need to get its attention through marketing and advertising efforts. Target specific government agencies that you want to win contracts from. Get to know who the decision makers and influences are in those agencies, and create campaigns that involve email, text and social media marketing. Let them know that your small business is capable of performing the task they are seeking to contract out. 
The Federal Insurance Deposit Corp. (FDIC) has a very good presentation on how to effectively market to the government. If you don't have the time or bandwidth to market yourself, there are actually several firms out there that specialize in this type of marketing. 
Don't Miss Out!
Many economists believe that the US is heading into a recession as inflation and interest rates continue to spike, so it's important that you get as much business as possible for your small company. Government contracts represent great business opportunities, as winning them will bolster the reputation of your firm and guarantee income.
https://kapitus.com/wp-content/uploads/Federal-Contract.jpg
675
1200
Vince Calio
https://kapitus.com/wp-content/uploads/Kapitus_Logo_white-2-300x81-1-e1615929624763.png
Vince Calio
2022-06-03 06:00:26
2023-05-25 13:26:57
Tips on Applying for and Winning Government Contracts