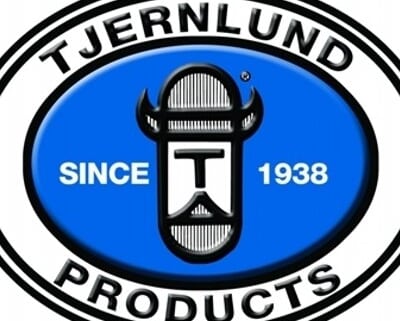 SMB Profile: Small Minnesota Manufacturer Plays to its Strengths, Recognizes Opportunities
For some small businesses, the key to success is all about marketing –through internet ads, social media and/or radio and television spots. For Minnesota-based Tjernlund Products, a manufacturer of HVAC products and now EV chargers for electric vehicles, the key has always been having strong distribution, as well as the ability to jump on economic trends before they escalate. 
Tjernlund Products, which is 84 years old and has slightly fewer than 50 employees, is one of Amazon's largest industrial suppliers and now the Midwest's largest EV charger distributor, although that side of the business is still getting off the ground. 
"My company's a bit of a Frankenstein's monster," joked Andrew Tjernlund, owner. Tjernlund inherited the manufacturing company eight years ago, and in that time transformed its distribution capabilities so that the company now sells orders worth six figures directly to Amazon on a weekly basis. Tjernlund said revenues from the company's HVAC business have remained steady despite the COVID-19 pandemic. 
Last year the company recognized a gap in Amazon's ability to distribute EV chargers for electric cars and decided to expand by taking advantage of its existing manufacturing capabilities and getting into the business of manufacturing car chargers. 
All-in-all, because of the necessity of the products Tjernlund produces, the company has been able to weather the storm of the COVID-19 pandemic. "We sell needs, not wants, so we've had the same revenue for 35 years," said Tjernlund. "In the financial crisis of 2008, we had the same kind of sales as we've had in boom times."
Don't Overlook Distribution
Distribution is basically the method in which a company puts its products into the hands of the right customers, and is an aspect of marketing that Tjernlund said is often overlooked. When he took over the company, he made it a point to focus on ways to modernize distribution. 
"I think the hidden thing about marketing and sales is the distribution channel," he said. "I mean, people focus on price – be it a low price or a premium price – people will also focus on promotion such as really good Facebook ads or really good endorsements and things like that, but to me, the distribution part is really underrated," said Tjernlund.
"A lot of the success we've had is through our specific distribution channels, and we have had products that actually fit that customer base of that distribution channel and the nuances around that. With Amazon, a lot of the stuff that we sell is very oversized. For example, I sell four-by-six-foot white boards, and the only reason those work for eCommerce is because Amazon has crazy logistics costs in a good way – they are low. 
"So, if I had to sell those myself, I'd have to charge $300 more than I normally would, but with Amazon, I can take advantage of their network. So, I think the distribution method or partner [method] is really kind of key from a marketing standpoint and is often overlooked by core marketers," he added.
Recognize Opportunities; Expand on Your Strengths
Tjernlund said that the company decided to get into the EV charger manufacturing business because Amazon sees electric cars as the future and sought a way to sell more EV chargers. He added that because his company's strength is manufacturing products that use similar materials, it seemed like a natural extension of the business. 
"I think there was a little bit of serendipity on getting into the EV charging business," he said. "We have a really good relationship with Amazon, and we sell them hundreds of thousands of products. One of the things we noticed was that there was a selection gap with Amazon –they wanted access to more EV chargers. So we knew that if we got into that space, we could fulfill a need for one of our distribution partners," said Tjernlund. 
Go All Out With Expansion
Tjernlund emphasized that as a company, if you decide to expand, there's no going halfway. 
"You know, if you decide there's an opportunity in a space to go all out, you do it," he said. "We knew that we were already developing products within our manufacturing to support EV chargers, and that we were producing a bunch of accessory products that we were already manufacturing and that we already rented out space for. So once we decided to go into that space, we decided to use all of our different arms, including our distribution and manufacturing capabilities, and push those all in the same direction towards EV chargers."
Taking it a Day at a Time
It's no secret that today's climate for small businesses is fraught with challenges – no one seems to be immune to inflation, supply chain disruptions and worker shortages, and Tjernlund is no different.
"We've definitely had to deal with today's business challenges," said Tjernlund. "We're just taking it day-by-day. I wish I could say we were on the other side of it, but really, the challenges persist. We've had to deal with supply shortages, I mean, stuff I ordered in July I'm not going to get until March in terms of the EV chargers – they use the same kind of chips that the automakers use. We've had to raise salaries, especially in our warehouses, of up to 30% over the last six months," he added.
Recognize Trends Early
Tjernlund said that the company made the wise decision to stock up on inventory when inflation just began to rise. 
"We've done some price increases, I mean that's the simplest  thing to offset," said Tjernlund. "But really, we're trying to keep it as painless as possible. The one thing that we did do well was to recognize early that the supply shortage was going to happen, and that's when we bulked up on raising wages for employees. 
"We bought extra inventory, so even though prices had already gone up 30%, we bought a lot of inventory before it went up 90%, and so we are able to weather that fairly well rather than being an ostrich with our head in the sand. We decided to face it head on and face the dragon head on before it grows too big and it's unconquerable." 
Double Down on Your Strengths
The advice Tjernlund has for other SMB owners – no matter how small – is to analyze what your company is good at and expand upon it.
"The biggest overall thing for small businesses is to play to their strengths," he said. "Meaning, look at what you're good at and try to double down on it. In our case, we were really good at distribution, so we tried to expand that into other sides of the business and we decided to get into a new space like EV chargers, and we used all of our capabilities to do that." 
https://kapitus.com/wp-content/uploads/Tjernlund_SMALL_Embossed_Blue_Oval_Logo__400x400.jpg
400
400
Vince Calio
https://kapitus.com/wp-content/uploads/Kapitus_Logo_white-2-300x81-1-e1615929624763.png
Vince Calio
2021-12-03 22:33:16
2023-05-25 13:25:46
SMB Profile: Small Minnesota Manufacturer Plays to its Strengths, Recognizes Opportunities