Small Businesses Take Giving Tuesday to Heart
Small businesses across the US have taken the young custom of "Giving Tuesday" to heart, as thousands of everyday businesses celebrate the day of global generosity by giving back to their communities and local charities. 
The Tuesday after Thanksgiving was originally launched as Giving Tuesday in 2012 by New York City's 92nd Street Y in partnership with the United Nations Foundation. It has since spun out into its own organization led by co-founder Asha Curran as its CEO. Last year, nonprofits in the US raised more than $500 million online for Giving Tuesday, and small businesses were a huge part of that. 
From providing free services to giving money to good causes, local business owners share how they give back to their community on Giving Tuesday and all year round. 
Making the Holidays 'Bear'able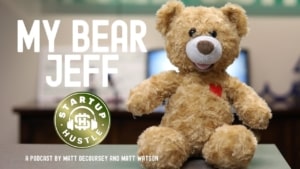 At MyBearJeff.com – a Kansas City-based online company that sells stuffed teddy bears (and donates a bear for each teddy bear sold) – the mission on Giving Tuesday is to double the number of teddy bears being donated to children who are trauma patients at local hospitals. The company works with its partner, Children's Mercy Hospital in Kansas City, to make sure bears get delivered to comfort young patients in the hospital. 
"The need is so great for children to have something special to hold on to during a difficult time in their lives, and the demand continues to grow. Our goal is to put a teddy bear into the hands of as many kids as possible," said founder Rachel Cohen, who was inspired to start the company after  experiencing the trauma of life-altering surgery when she was just four years old. 
"The hospital's Child Life team even uses teddy bears for casting demonstrations with a cast placed on the bear to 'look' like the patient."
A Green Thumb's Up
Bryan Clayton, CEO of yard work booking service, Greenpal, in Nashville, TN, said that his company's mission on Giving Tuesday is to mow  lawns for people who can't afford it – free of charge – an act of charity that the company does once a month. 
"We have a few hundred lawn care professionals that utilize our system and we ask them to submit to us candidates that are in need of a lawn mowing for free because they are in a tough personal situation," said Clayton. "So once a month we will go and mow a strangers home who's grass has gotten 2 to 3 feet tall because they are in a jam.
"One person once was facing foreclosure, and another was getting ready to be cited by the city [for their lawn being unkempt]. We also try to help out single moms more than anybody. Overall the initiative had been worth doing, but it is not without its challenges. On more than one occasion, some of the folks that we donated lawn mowing to ended up calling in and complaining because our vendor did not do a good enough job on the free lawn cut. I think a lesson learned for any small business looking to give back a little is to manage their own expectations and at the end of the day just do it for themselves and do not expect any gratitude."
For Mother Nature 
For Plaine Products – a company that sells sustainable and plastic-free beauty products – the mission is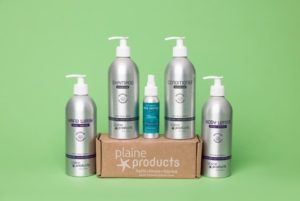 all about saving the environment. 
"For the third year in a row, we've changed Black Friday shopping to Give Back Friday and in addition to offering a discount to our customers, we donate a portion of sales in the days following Thanksgiving to nonprofit organizations that are aligned with our environmentally-focused mission," said Lindsey McCoy, CEO. 
McCoy added that the company donates a portion of sales to underfunded recycling organizations such as Glass Half Full, as well as nonprofit wetlands and wildlife care centers. 
"Our giving, however, isn't just focused on this time of year," said McCoy. "We are a Certified B Corp and a member of 1% For The Planet. Our company donates at least one percent of annual sales to environmental non-profits, including 5 Gyres, Beyond Plastics, Lonely Whale, Plastic Pollution Coalition, and Upstream Solutions."
How to get to Sesame Street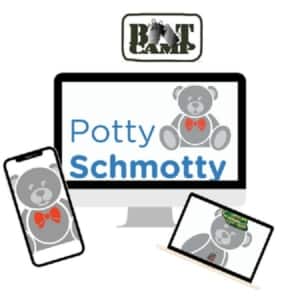 For Tamica Oglesby, head of Potty Schmotty, a company that helps potty train toddlers, Giving Tuesday is all about helping kids. 
"On Giving Tuesday, we are encouraging our supporters to donate to our Sesame Street Fun Run (or walk) Team. Our goal is to run/walk as a team and to raise $250 in our first year. Or we encourage people to donate to their local (or the national) diaper bank for Giving Tuesday. In addition, we encourage people to purchase from our company in February. A portion of each purchase will be donated to the diaper bank. Families struggle to afford diapers and this is a way to help them."
Lawyering Up
For Texas-based law firm Herrman and Herrman PLLC, Giving Tuesday lasts the entire holiday season.
"This year for the holiday season, we will be giving away a gift card each day in December to members of our community," said Gregory Herrman, managing partner. "We also recently hosted a vaccine event offering $50 gift cards to anyone who received their first vaccine shot. Another way we give back to our community is by sponsoring community non-profits like K Space Contemporary. K Space Contemporary is a non-profit arts organization dedicated to contemporary art from regional artists in Corpus Christi, Texas."
Love Notes for Planet Earth
Jean Gregoire, Founder and CEO of Lovebox, a company that specializes in allowing people to send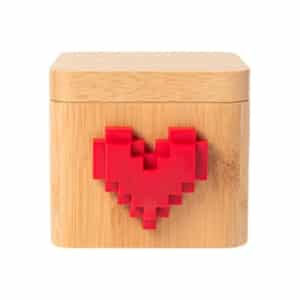 notes to their loved ones throughout the day, said the company also gives to 1% for the Planet during the holiday season. 
"We'll be giving directly to nonprofits in the 1% for the Planet network that make sense with our values and our vision of the world," said Gregoire. "We chose this organization because they represent a global network of businesses, individuals, and nonprofit organizations that are addressing the world's most concerning environmental problems. At Lovebox, we're dedicated to making sure the planet we love stays intact. "
Empowering Women 
PaliRoots, a fashion and accessories brand, donates a meal to children in the Gaza Strip in collaboration with Middle East Children's Alliance, said a company spokeswoman. The company is aiming for an additional 5,000 meals to be donated by the end of Giving Tuesday,  Year-round, the company gives 5% of net proceeds to Girls on the Run, a nonprofit for girls' empowerment foundation.  
Tis the Season for Giving
Small businesses across the country are giving back to their communities to show gratitude this holiday season, and whether it's in the form of a donation or free services or products, there is always a place for charity.
https://kapitus.com/wp-content/uploads/Giving-Tuesday-Deature-Photo.jpg
1050
2100
Vince Calio
https://kapitus.com/wp-content/uploads/Kapitus_Logo_white-2-300x81-1-e1615929624763.png
Vince Calio
2021-11-30 14:59:38
2023-03-03 12:42:58
Small Businesses Take Giving Tuesday to Heart