Competition for Supplies has Changed the Rules for Inventory Management for Small Businesses
The one thing that we've learned from the supply chain disruptions since the end of 2021 is that small businesses must change the way they approach inventory management – perhaps permanently. One of the causes of this change is that small businesses have been forced to compete with large companies that have contracts in place with suppliers that often prioritize the bigger, multi-store companies. 
This means that small businesses such as local hardware stores that must compete with Home Depot and ACE Hardware, for example, and Main Street businesses such as small bakeries and ice cream parlors that contend with large supermarkets such as Krogers or Whole Foods, might be left in the dust when ordering essential inventory such as tools or basic ingredients like sugar, butter, and milk. 
Small Businesses Further Squeezed
For Main Street businesses, the problem is daunting. According to Goldman Sachs' most recent 10,000 Small Businesses report, two-thirds of the US small businesses surveyed said suppliers are favoring large businesses because of the sheer volume of each order and because most of these large corporations have contracts with suppliers that often guarantee bulk shipments of goods. Compared to their larger counterparts, small businesses typically don't purchase enough inventory to warrant such contracts. 
"Larger firms have been able to weather rising costs and labor shortages better than smaller firms, which is likely a function of larger workforces, greater pricing power and stronger margins that have allowed them to absorb economic pressures more easily," said Mahir Rasheed, U.S. economist at Oxford Economics in a recent analysis report. 
According to RetailNext.net's 2020 small business report, 56% of all companies have contracts in place with suppliers. Worse yet for small businesses: 49% of American buyers said they are turning to bulk stores such as CostCo and Sam's Club to stock up on items due to supply chain shortages, and 80% said they would stop buying a brand entirely if their orders were delayed or out-of-stock, according to a report released late last year from Oracle. The Oracle survey also found that 82% of Americans believe supply chain disruptions will alter their life plans.
The New ABCs of Inventory Management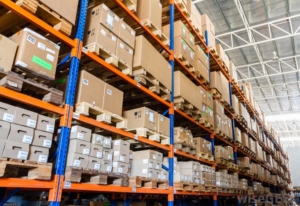 The supply chain disruptions and competition for inventory from large corporations have driven small businesses to make changes to the traditional way they manage inventory. Of course, actions such as stock audits and accurate sales forecasting are still essential to effective inventory management, but the current economic conditions most likely call for some changes to be made to how you do it. 
#1 Change Your Display, Increase Service
Changing your product display, whether it be in your store or on your website's landing page, is crucial in the current economic climate. Boldly display your products and be honest with customers about which products are or aren't in stock. Sales associates and customer service representatives are generally hard to find when you're shopping at large retail stores (try flagging down an employee at Target or Home Depot to ask about a product), and this is something you can take advantage of by increasing your customer service. For an in-store experience, you or a sales associate should be available to either lead the customer towards an alternative product or take the customer's contact information and promise to contact him or her when the product will be available. 
On your landing page, you obviously can't interact personally with every visitor, but you should invest in an AI bot to be able to answer questions from visitors and take their contact information. There are several online services that allow you to integrate AI chat onto your eCommerce page. This will generate valuable sales leads for your business as well as increase customer loyalty. 
#2 Diversify Your List of Suppliers, Products 
While supply chain disruptions seemingly have no end in sight and suppliers are favoring large corporations, you need to increase your list of suppliers and products. Having just one supplier will no longer cut it and will result in order delays and empty shelves. Look for at least three suppliers and evaluate them regularly, finding out which ones can deliver inventory most consistently. 
If inventory is still running low for your most popular products, you may consider searching for a supplier that can deliver cheaper alternatives to your most popular products. You may wish to seek an overseas supplier to provide those cheaper alternatives, but you also need to consider shipping costs and time, and that the cost of shipping from Southeast Asia – where most of the world's retail products are manufactured – has risen significantly. 
#3 Consider Offering New Services
As a small business, you probably can't compete with large corporations for inventory since many of the big companies have contracts. Keep in mind, however, that suppliers are businesses too, and like every business, they're going to gravitate more towards vendors that place large orders and provide consistent sales. Combine that with the fact that more consumers now are looking to purchase their favorite products in bulk out of fear of running out of them, and you end up having a perfect recipe for new services that you can offer. 
One change you can make is to offer your most popular products in bulk sizes for a discounted price. Of course, you're not going to compete with retail giants such as Costco and Sam's Club for bulk items, but suppliers will appreciate increased orders.  In addition, offering popular products in bulk can help increase customer lifetime value and even attract new customers.
Another service you may consider offering is a subscription service – a service in which a customer pays an annual or semi-annual fee in exchange for a basket of products every month. This type of service skyrocketed in popularity with consumers during the pandemic and is expected to continue. Offering a subscription service to your customers can help increase your business and show suppliers that you're going to be consistent with your orders.
#4 Automate Inventory Management
Ultimately, inventory management is about getting the right products in the hands of the customers when they need them, but doing this manually will take an inordinate amount of time and will make the process prone to human error. Ideally, automated inventory management should set up minimum/maximum replenishment policies with your suppliers without overspending on inventory. There are plenty of software packages out there, with Oracle Netsuite being one the most popular.
#5 Consider Financing
Buying inventory in bulk may cost you in the short term, so you may want to look into what financing options are out there that can help you cover costs.  The right type of financing will be wholly dependent on your business, but you definitely have options including a lines of credit, short-term loans and revenue-based financing. 
Stay Ahead of the Game
Finally, with the economy being as crazy as it has been as the pandemic comes to a close and the tragic war in the Ukraine rages on, it's vital that you stay on top of inventory management. Poor inventory management – especially now – can literally kill your business. Being out of stock of your most popular products will drive customers away, and not ordering enough inventory can turn off suppliers.
https://kapitus.com/wp-content/uploads/2023/03/Inventory-Management-Feature-Article.jpg
1333
2000
Bernadette Abel
https://kapitus.com/wp-content/uploads/Kapitus_Logo_white-2-300x81-1-e1615929624763.png
Bernadette Abel
2022-04-21 14:06:52
2023-03-16 13:31:22
Competition for Supplies has Changed the Rules for Inventory Management for Small Businesses