Should you be Using CRM Software?
It was only about 25 years ago that customer relations management (CRM) meant manually keeping up with key touchpoints with your customers throughout their buying experience. This meant having to keep a rolodex of current and prospective customers and having to physically mail or call regarding promotions or updates to your business. This also meant having to research consumer buying and industry trends.
Fast forward to today's digital world where the bulk of consumers rely on their computers, smartphones, or tablets to purchase products and services. So, doesn't it make sense to consider software that can automate most CRM functions for you and reach current and potential customers through the modern mediums they are using? Especially when – thanks to the dramatic rise of software-as-a-service (SaaS) – there are affordable tools out there that can not only save you hours of time, but can also  help you gain new customers and keep existing customers coming back.
What Should CRM Software do?
Good CRM software should allow your small business to do a variety of sales and marketing tasks all in one centralized location. The software should have the ability to:
Store customer and prospect information.

Identify sales opportunities.

Record Service Issues.

Keep track of buying trends and

Manage marketing campaigns.
Purchasing CRM software for your business can be expensive – the cost can range from $1,000 to nearly $5,000 per year, but the return on investment for your business will make it well worth it.  
Here are some of the most popular and best-reviewed CRM software packages out there, and what they can do for your business.
Salesforce Sales Cloud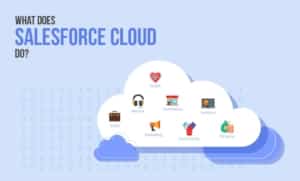 SalesForce Sales Cloud is ranked by both Capterra and Business-Software.com  as one of the most popular and user-friendly CRM software. This software allows you to increase productivity by deploying industry-specific apps and best practice processes. It also gives you access to more than 150,000 sales organizations and a user-strong community of over 2 million of your peers.
Zendesk Sell 
Zendesk Sell is also highly ranked as one of the most user-friendly CRM software packages and has a strong focus on sales. It allows you to track all your customer interactions in one place. The company claims that 80% of customers say that the software has made their businesses more efficient and helped increase Sales. 
Oracle NetSuite
Oracle NetSuite CRM is among the most popular CRM software among both large and small businesses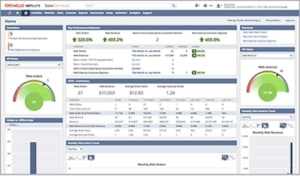 in the US, but is one of the more expensive out there. It offers a comprehensive front-office solution that gives you a complete overview of your customer histories, and integrates your CRM practices with accounting, eCommerce, warehousing and shipping applications, thus tracking your customers' activities from sales order and fulfillment to renewals a cross-selling. 
Zoho CRM
Zoho CRM is one of the more affordable CRM packages out there. Like Oracle NetSuite, it also offers full histories of your customer relationships at a glance. Its features include contact management, sales funnels, pipeline management, workflow automation, AI-powered conversational assistant, task management, managing marketing campaigns, sales forecasting, customer support & service, inventory management, reporting & analytics, and seamless integration with 500 business apps in a single system. 
C2CRM
Produced by ClearC2, C2CRM is one of the cheaper yet most comprehensive CRM packages out there. It offers sales management that full overviews of all customer relationships, sales force automation and customer service that tracks post-sales activities. It also is capable of converting data files to Excel. 
Copper CRM
Copper CRM specializes in servicing small business owners who are overwhelmed by data entry. Its software packages is one of the most user-friendly. The CRM software integrates Gamil and other Google apps, thereby allowing it to log all your customer emails and other interactions to the right contact at your small business. It also allows you to easily see your customer relationship histories, including past transactions, from past email threads.
Infor CRM
Infor CRM offers standard open application programming interface and integration options, seamless integration with back office systems and advanced customization capabilities, as well as round-the-clock customer service. While it is custom made for small businesses, its clients include Amica Life Insurance, UniFirst and Meridian Bioscience.  
Sage CRM
Sage CRM offers software specifically tailored to small businesses seeking to integrate their sales and marketing records with Gmail or MS Exchange email accounts. Sage CRM offers customer relationship management graphs, customizable workflow graphs and marketing campaign tools for a cost that is cheaper than most. 
Nutshell
One of the less expensive options for CRM software, Nutshell is both a CRM package and email marketing platform that focuses on helping B2B companies work together to get more sales. With this software, you won't have to juggle both sales and marketing tools, as it offers unlimited CRM contacts, data migration assistance and live support. 
Quickbase
Quickbase tracks leads, sales tasks and sales opportunities in real time using built-in mobile forms and workflows, automated reporting and trigger-based actions to help your sales team and stakeholders (even if the only stakeholder is you) informed on the progression of your company. 
Don't Get Overwhelmed
A lot of investments go into successfully running a small business, and most business owners understandably wish to keep costs to a minimum. As a business owner, however, there are areas you shouldn't skimp on, and CRM is one of them. Managing customer relationships can be an overwhelming task, but failure to do so can significantly cost your business. CRM software could make your life as a small business owner more time-efficient and ultimately lead to more success. Given the fact that there are free software options out there, it's something you can't afford not to do. 
https://kapitus.com/wp-content/uploads/CRM-Software-pic.jpg
1637
2100
Vince Calio
https://kapitus.com/wp-content/uploads/Kapitus_Logo_white-2-300x81-1-e1615929624763.png
Vince Calio
2021-10-12 13:04:09
2022-09-06 17:25:07
Should you be Using CRM Software?