Leveraging Community Engagement to Drive Business
Your business development and marketing strategy depends on what type of firm you along with your firm's specific objectives. It's true that community engagement drives business. For firms in certain industries, aiming to further differentiate themselves by building connections in the community in a variety of ways is crucial. Why? Because interacting with the community can ensure a sizable market for your business offerings. It will help you position your business to stand out.
Identify the need.
Roxann Smithers, Esq. of Smithers + Ume-Nwagbo, LLC co-founded her law firm in 2012. After 10 years of working as an attorney for both large and mid-sized firms, she wanted to go out on her own. "The economy was down and a lot of people were taking buyouts and taking opportunities to start businesses and asking for advice about that process," Said Roxann. "I thought it would be very interesting to focus on that market. There were a lot of firms that were trying to all fight for business from the big companies." She noticed there were "many mid-size and small companies that provide services to those big firms, either as suppliers or as subcontractors". As a result, she asked, "where are they going for quality legal services?"
Similarly, other service providers and retail entities have significant competition. Therefore, focusing your target will help you narrow your client base and better target your marketing efforts.
Align your strategic skillset with your target market's needs.
Smithers states, "I had some experience as an outside general counsel for a small business. I liked the variety of work." Instead of working with one firm, however, she wanted to serve multiple clients. She thought that if she could get one or more attorneys from complementary disciplines to join her, the new firm could provide these services. "We would serve as their outside general counsel and hit the main topics: dispute resolution, traditional corporate work as well as employment law and employee benefits."
"I knew two attorneys who could work in those areas. I thought, if we could come together and focus our attention that way, we could bring our big law firm experience and in-house counsel experience and provide that for this middle market."
Roxanne realized that, despite her expertise, to serve as outside general counsel, she needed a broader range of skills. In her case, she achieved this through courting co-founders. Other existing businesses could identify service or product partners to round out offerings.
Your website connects you with the community.
Smithers knew they had to focus on establishing credibility. As an African-American, female-owned firm, she wanted to establish "credibility and establish how the quality of the services were comparative to going to traditional brick and mortar firms with a bunch of people" who did not look like them. As a result, their first website was very traditional. It was on par with the large firms they had worked for. "That was our experience, and that's what we thought would resonate", she says. "As we've grown more comfortable, and as we have established our name and our reputation, our second version of our site," Smithers continues, "is far more conversational. It's far more relatable. I think it represents our personality even more."
The website now clearly reflects the firm's Atlanta metro area connection. The photos are from a field trip she and her partner took in different parts of their beloved city. The website is typically the first place that people go to research the firm before contacting them. Displaying the firm's personality and their connection to the Atlanta area makes them more appealing to prospective clients.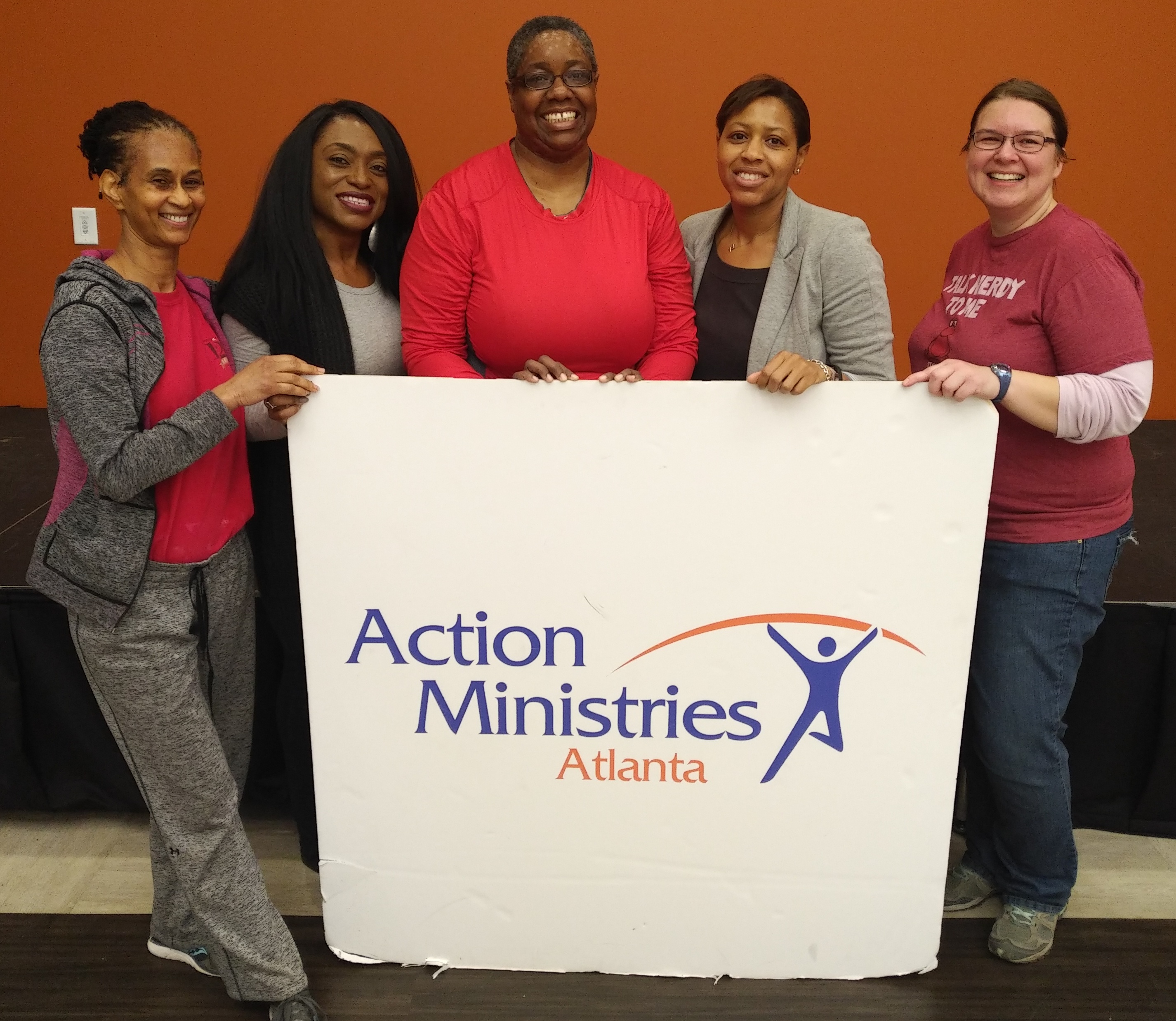 Community engagement drives business… and is an effective marketing tool.
Smithers says that Smithers + Ume-Nwagbo's community outreach first began because "we just noticed that so often people don't necessarily have a base foundation of understanding the legal impact to their business, what it means to have a business attorney and what a business attorney does beyond solving a problem". They decided that educating prospective clients would help increase the amount of clients that use them as outside general council.
Since they didn't want to spend all their time seeking education opportunities, a key "marketing tool was to partner with entities that service business owners", Smithers says. They sought out entities with similar missions. For nonprofits focused on helping entrepreneurs, Smithers and her partner provide legal and business coaching and mentoring.
In addition to coaching and mentoring, they speak and present panels at events, too. According to Smithers, "They're going to have an audience. They need content to showcase their value to their membership," whether paid or free of cost.
"If we can come and provide content for them, we get in front of an audience that we would otherwise have to track down or identify… We get a bit of that seal of approval because they already trust that organization," she says. This leads to trust from that organization with their firm by the clients or customers in attendance. They've presented or spoken on panels for business incubators, small business conferences, womens' business associations and more.
Further leverage your engagement.
Furthermore, educational presentations support a content strategy. "Once you have presentations on different topics, you can then cut those up into an article… or use those topics with another group," Smithers adds. The articles help convey their understanding of small business concerns.
The firm continues to extend connections and identify partners and prospects. They do this by participating in select business networking groups, professional associations and chambers of commerce. Also, they obtain referrals from other lawyers and professionals by frequently making referrals to them for other endeavors.

Education is now a service.
Last year, Smithers realized she enjoys speaking and educating. As a result, her firm added education as a service. She says, "I would love to be in a position where 20-25% of our revenue comes from legal education and speaking opportunities. And what I'd really like to see is that be a combination of speaking on traditional legal business topics" and on their "experience as business owners and as entrepreneurs." She continues, "I think we are two incredibly compelling and dynamic women who are, while practicing law, experiencing all of the things that you face as a business owner, as an entrepreneur, and as women of color."
To market this service, they prepared a one-page summary and are launching a YouTube channel. They want to build up credibility and trust with "the business owner that's looking for that relationship…with a business attorney." Smithers says, they also want to showcase their "ability to speak and to translate complex issues in a relatable fashion." They intend to create a sizzle reel for pitching at conferences and different engagements.
Community engagement drives business for Smithers and her firm on all levels, and has done so since the beginning. Although the type and scope of engagement changes as her firm grows, it continues to deepen.
[skyword_tracking /]
https://kapitus.com/wp-content/uploads/2020/01/smithers_exit-planning-photo.png
897
1741
Tiffany C. Wright
https://kapitus.com/wp-content/uploads/Kapitus_Logo_white-2-300x81-1-e1615929624763.png
Tiffany C. Wright
2020-01-14 09:48:17
2022-08-09 19:59:06
Leveraging Community Engagement to Drive Business