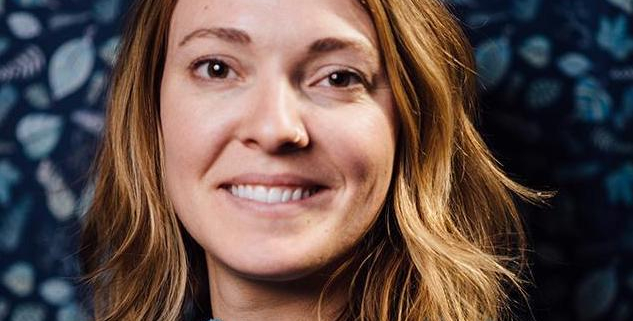 Kind Apparel: How This Business Owner is Overcoming Challenges With a Fast-Growing Business
One of the biggest business challenges is having a business that is growing "too fast," but rapid growth can bring a surprising level of complexity. Sounds silly, right? Mallory Ottariano, the founder and CEO of Kind Apparel, a women's adventure clothing company, makes unique, colorful, versatile outdoor wear dedicated to "gals who get after it."
In the past 3 years, Kind Apparel has doubled year-over-year in organic growth. Running a fast-growing business presented Mallory with some new challenges and learning experiences along the way.
Fortunately, Mallory overcomes the challenges of growing and scaling production for her business in great strides. She has an open-minded approach to management and is learning as she goes. They demonstrate the grit, hustle, smarts and creativity that the customers display when they're out hiking, climbing and skiing.
Mallory Ottariano and Kind Apparel's story offers several key insights and lessons on overcoming business challenges.
Growing Without Traditional Capital
Many new businesses find it difficult qualifying for small business loans from traditional lenders. Even if your business has strong revenue and growth, banks might be reluctant to lend you money. They might think you don't fit into their conventional loan application guidelines.
"As a young company with few assets aside from inventory, we're not attractive to banks, although we have impressive revenues," Mallory Ottariano said. "I have been rejected for lines of credit and loans by eight banks, and the biggest reasons for rejection are that I don't have enough capital to put up against the loan, that our fast growth is scary to them, and that funding retail and inventory is scary to them. Every single bank said 'your revenues are good, but it's just too risky.'"
Another challenge for Mallory's business is that the company is on a long buying cycle. It takes Kind Apparel a long time to produce their high-quality specialty clothing. Banks typically want to see a shorter accounts receivable cycle.
"We're on a 9-month buying cycle with our wholesale accounts, so we collect orders, produce and deliver well before we'll ever get paid," Mallory said. "For this fall, we have more orders on the books than we've ever had, which means more capital needed to manufacture the products. But the banks feel this is too far out. They want to see accounts receivable of 30-60 days, which just isn't possible for us because it takes up to 6 months to make our products."
Developing Personal Relationships
Mallory has adapted by developing a personal relationship with a nearby bank. "I have a small line of credit that I've been able to make a little less small through good relationships with the bank who happen to own the building our office is in," Mallory said.
"Because we're unable to get the amount of capital we need from banks, we have had to scale back on our wholesale goals and sell more direct-to-consumer where we have less lead times," Mallory said. "This has actually been a really exciting thing for us, because we're able to offer smaller, regular product releases which keep our customers engaged and excited about what's next."
The lesson: sometimes a business challenge can be the opportunity you need to change your business model.
Adapting to Problems With Vendors
The quality of your product and the reputation of your business often depends on the quality of your vendors. If one of your vendors fails to deliver, that can leave your business in a bad situation.
Mallory Ottariano knows how challenging it is to find the right long-term factory partners. One of her factory partners didn't deliver on quality when she needed it most.
"It's been incredibly hard to find long-term factory partners that can scale with us and still maintain quality," Mallory said. "Last year, in the middle of our production season, we had to terminate our factory because we were seeing major quality issues and late deliveries. We had seams popping and unraveling, legs that were different lengths, and overall messiness."
Kind Apparel's brand is based on being a reliable supplier of durable outdoor clothing, and they charge a premium price. The company cannot accept bad production from a factory.
Protect Your Brand's Reputation
"Our price point is fairly high, around $100 for a pair of leggings, and the quality of the product we were getting didn't merit this price tag," Mallory said. Sometimes it's hard to know when to cut ties with a partner. Mallory had to make a tough decision.
"We were scaling so quickly, and right at the beginning of scaling was when this factory's quality really started to slip," Mallory said. "I only saw it getting worse with more volume, and I thought the best option was to terminate and deal with timeline recovery now, as opposed to when our volume gets to three times this size."
"It was an absolute nightmare," Mallory said. "We had to literally pack thousands of half-sewn pieces of clothing onto pallets to ship to a new factory that unpacked and picked up where the previous factory had left off. It resulted in huge delays and losing wholesale accounts."
The lesson: protect your company's reputation. Prepare to make a change – even if you have to incur added costs.
Embracing Curiosity and Unconventional Thinking
People from all kinds of careers and education backgrounds can be successful as entrepreneurs. Mallory believes that her unconventional background has helped her to think creatively in building her business. "Even though I'm the CEO, I have no formal business education or management experience; in fact, I have an art degree," Mallory said. "Everything I've learned about business has been on-the-job, through trial and error and experimentation."
"Just try things," Mallory Ottariano said. "There's a lot to be learned by making mistakes. If you're not making mistakes and coming up against walls then you're not risking enough."
The lesson: Every business founder has their own life perspectives that they bring to the table. Don't devalue your own skills and strengths. Keep learning and taking chances along the way.
Learn more about Kind Apparel on their website, or follow them on Instagram.
https://kapitus.com/wp-content/uploads/2020/03/kind-apparel-mallory-ottariano-1-1.jpg
584
633
Ben Gran
https://kapitus.com/wp-content/uploads/Kapitus_Logo_white-2-300x81-1-e1615929624763.png
Ben Gran
2020-03-16 10:32:13
2022-01-27 19:08:19
Kind Apparel: How This Business Owner is Overcoming Challenges With a Fast-Growing Business