Inventive Ways Small Businesses are Tackling Supply Chain Shortages
2021's biggest buzzword, now bleeding into the new year, may just be "supply chain," or in it's more grim form: "supply chain crisis." Behind this faceless term, however, are thousands of businesses suffering delays and frustrating supply stopgaps that have made regular operations bizarrely difficult. When important supplies are delayed or staples simply disappear from suppliers, small businesses don't have the choice to sit down and accept it. The ingenuity and creativity of small businesses during the supply chain crisis has led to many unique stories of craftiness worth sharing.  Here are just a few of the innovative ways small businesses across the globe are tackling the supply chain crisis. 
Locally Sourced Solutions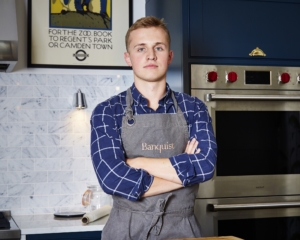 "Our business relies heavily on fresh ingredients. But with supply chain issues and rising inflation, it's been difficult to keep our courses and individual lessons in stock and at a reasonable price point. We've had to get creative with not only where we're finding our ingredients, but also with the menus themselves. Fortunately, the UK has a surplus of really great farms that we could turn to. We pride ourselves on our fresh, seasonal, and rare produce, along with our free-range, grass-fed, and sustainably reared meat, so we've had to really research who could help us out despite the challenges we're facing globally.
Fish is a great example. Our master fishmonger sources from 3 channels; local day boats in Brighton and Cornwall, and Peterhead Market in Scotland. By being creative and looking outside England, we've been able to deliver delicious seafood to our customers. We've also changed where we source our vegetables and meat from. Our current suppliers are excellent at supplying us with the type of ingredients we're looking for in a timely fashion. It's important to not get stressed out with circumstances outside of your control. Instead, get innovative. Think outside-the-box and look to other suppliers. You're always going to have an easier time if you can get your products locally. Even if it costs a little more, it's worth it to keep your customers happy and your business afloat."
Seb Evans, Co-Founder, Banquist
 Think Big, Think Ahead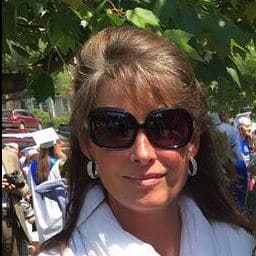 "My roof construction business has really felt the impact of the supply chain shortages and delays. Even though I had anticipated supply chain disruptions ahead of time, I still couldn't make accurate forecasts to steer clear of these issues.
Usually, I order my inventory – including roofing nails, sealant and hook blades – a month in advance. But for the last few months, I had been ordering a full three months in advance. Even though I had to pay out of my own pocket for most of the materials, I felt it was the right thing to do because I wouldn't run out of inventory, and would eventually get paid back. However, the supply chain issues turned out to be even worse than I had imagined. When you start ordering three months in advance and still witness shortages, you know the market conditions are really bad.
Three years ago, I took a proactive approach and started looking for alternate suppliers for my most-used products, namely asphalt shingles and rubber slates. I couldn't find any within my city, so I expanded my search beyond my city's borders. In a couple of weeks, I signed contracts with as many as four different suppliers.
This approach worked wonders because when the first wave of Covid hit, I had more than enough stock of my best products to last me over a year!"
Kim Abrams, CEO, Abrams Roofing
Thinking Beyond Beans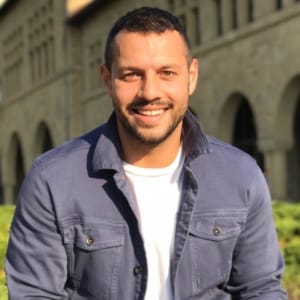 "One of our subsidiary businesses is a small betting shop paired with a coffee shop/cake shop. There was one time that there was a delay in our coffee bean order so we had to switch product offerings. Since our supplier has on-hand milk tea supplies, we bought that and had them delivered quickly so we still had something to offer our customers, in lieu of the coffee. This strategy worked as many customers loved the milk teas. Hence it stayed in our menu offerings."
Scott Hastings, Co-Founder, Betworthy LLC
Beating the Bottlenecks with Brand Visibility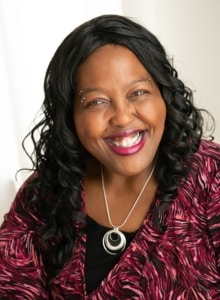 "As a book publisher, my business was affected by supply chain shortages and delays. The pandemic created bottlenecks in various industries, and publishing was not exempt. We dealt with industry paper and ink shortages, delivery shortages, labor shortages, printing shortages, and everything in between. All of these produced slowdowns in book production, and we had to reschedule some of our launches.
However, these challenges present a never-ending reality: the importance of community and visibility. We stressed to our authors the importance of community and visibility. We were able to rely heavily on ebooks and digital information while waiting on the physical book. Many were not focusing on the marketing side of publishing, so the virtual focus and shift gave them more time to garner virtual speaking engagements, readings, course creation, and media interviews versus public appearances.
This year seems to hold more promise, but with the additional COVID variants that seem to pop up daily, we all would be well advised to keep the spirit of pivoting. Business as usual has long been gone, and bookstores continue to struggle. Nevertheless, reading continues to be on the rise and virtual learning. These are opportunities that authors and publishers need to continue to take advantage of."
Alesha Brown, CEO, Fruition Publishing Concierge Services, Editor-in-Chief Published! Magazine
A,B Innovation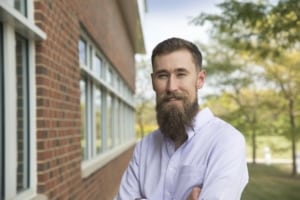 "As a company with some hardware products, we are always conscious of how the supply chain can (and will) impact us. We are mindful that any product we design (especially physical ones) has an opportunity to be adapted by multiple prospective customers and markets. This mitigates risk and enables us to purchase key parts in advance, as we know that these parts will be used to fulfill an order, rather than sitting on our shelves.
Back in early 2021, as the first stage of the pandemic was coming to an end and companies began resuming regular business, the electronics supply chain buckled severely. Everyone was purchasing parts, some stockpiling more than they needed. Since suppliers slowed manufacturing due to reduced demand early in the pandemic, the result was a very low supply.
As a start-up company, Engineering Design Group had just brought a few products to production, and was preparing to purchase in mass quantities… but two key components we used were not available. In many situations, when a part is unavailable, you can make simple design adjustments to transition to an alternate part. However, in our case, these two chips were highly dependent on software we had already developed.
So, we got creative. We searched the market for a modular circuit board, which could be interfaced to our product using connectors. The design change was a success: we were able to stockpile the key parts on modular circuit boards from third-party manufacturers, where the same components were no longer available at the chip level. The new design worked as expected. And perhaps more importantly, with the chips moved over to modules, we are able to leave them off the product for customers who didn't require those features. This not only reduces costs, but leaves those parts available for our customers who do need those features."
Ryan Alford, Founder and CEO, Engineering Design Group
Similar Problems, Tailored Solutions
Small business owners agree: there is no one-size-fits-all solution to supply chain shortages. Those businesses, however, who know their market and can make changes when necessary are the most likely to come out of stopgaps unscathed. For each one of these insights, there are 100,000 more business owners making their way under equally frustrating circumstances. While one business looks locally for their solutions, another just as easily may need to look internationally. This collection is only a small glance into the myriad of inventive solutions and is only a taste of the undying ingenuity inherent to the small business owner.
https://kapitus.com/wp-content/uploads/iStock-1272731876.jpg
1939
2200
Brandon Wyson
https://kapitus.com/wp-content/uploads/Kapitus_Logo_white-2-300x81-1-e1615929624763.png
Brandon Wyson
2022-01-10 21:16:09
2022-01-11 16:50:22
Inventive Ways Small Businesses are Tackling Supply Chain Shortages