How This "Boring" Business Got Great Results From Content Marketing…By Trying Something Different
Do you ever feel like your business is too "boring" to try creative marketing? Even if you're in an industry that is rather technical; if you're normally by-the-books, or behind-the-scenes; even if your business works in ways that don't always mesh well with the most exciting and innovative marketing campaigns; there are still some surprising ways to get creative with your business marketing.
The home heating and air conditioning business isn't typically the most creative industry for digital marketing. How can such a straightforward business come up with clever marketing ideas or a flashy social media presence? But one HVAC company, Irish Heating and Air Conditioning–based in California's Central Valley–found a way to generate big marketing success by doing something creative.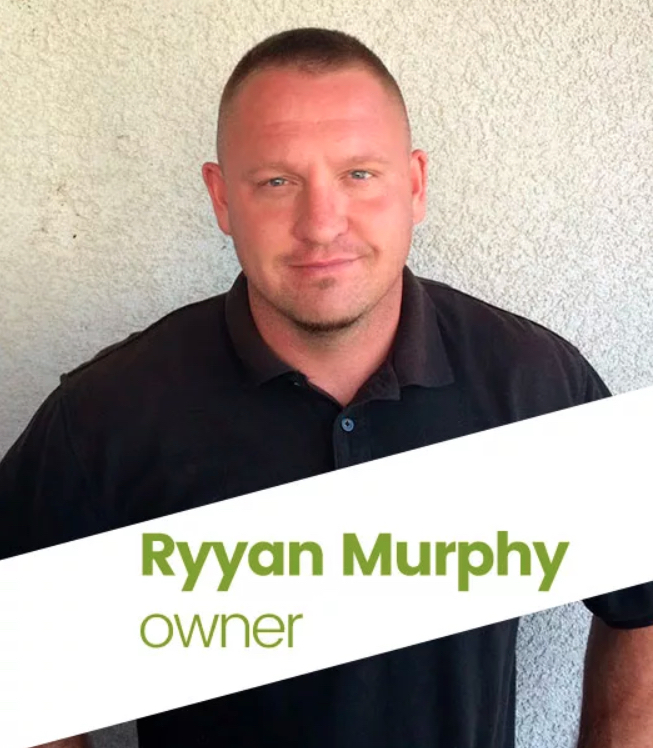 Ryyan Murphy is the owner of Irish Heating and Air Conditioning. He worked with Contractor Calls, a digital marketing agency for contractors and home service businesses, on a new strategy to generate website traffic. Ryyan didn't publish the usual industry-related blog posts about heating and air conditioning. They focused their content marketing strategy on creatively responding to the needs and seasonal interests of the local community in Modesto, California.
"Engagement for HVAC-related content is typically fairly low, especially during the off season between summer and winter," Ryyan said. "We have been trying to expand our business into the Modesto market over the past year, so our digital marketing team decided to try something new that would be locally focused and Halloween related."
Halloween Fun for the Community
Irish Heating and Air Conditioning created and published a special guide on their website for "The Best Family Friendly Halloween Events in Modesto (2019)." They knew that people were looking for ideas for family Halloween events in Modesto, and they provided a piece of content to help answer that local need on Google search results.
"The other search results for 'the best family friendly Halloween events in Modesto' were overall low quality, we decided to develop and publish a Halloween events guide that would boost Irish Heating and Air Conditioning's engagement with local parents," said Joe Goldstein, Director of SEO & Operations for Contractor Calls. "Many of the local parents are also local homeowners and potential HVAC customers in a very broad sense."
The Halloween events guide is helpful, detailed and locally specific. It lists locations for pumpkin farms, trick or treating events, haunted houses and more. They even incorporated photos and videos. Anyone in Modesto, California could use this guide as a resource for fun Halloween ideas for their family.
Irish Heating and Air Conditioning achieved a month-over-month website traffic increase of 57.29 percent during the autumn, which is usually slow.
What are some lessons that other "boring" businesses can take away from this success story?
Make Content for Your Community
Irish Heating and Air Conditioning are experts in HVAC services, not experts in "Halloween". That doesn't matter! They got great results from publishing community-focused content that didn't even involve the company's services. They created trust and goodwill by helping people in Modesto get good information about family-friendly Halloween activities.
Go Hyperlocal
Ryyan and his team saw an opportunity where high-traffic search keywords in their local target market were underserved. They created a new piece of content to own that space. How many other search keywords are currently up for grabs in your local market? Selling to a specific geographic area, opens up opportunities for your website to serve your community with hyperfocused content.
Get Out of Your Comfort Zone
Lots of HVAC company owners might be reluctant to get too "creative" with their content marketing. People want their HVAC service providers to be smart, capable, and on time – not wild and wacky. It's possible, though, for a "boring" business to succeed by trying something different.
"A lot of people in this industry might push back on an idea that is outside of their usual service offerings," said Joe Goldstein. "But we have a particularly good rapport with Ryyan Murphy at Irish Heating and Air Conditioning, and he trusts us and he was open to trying this new approach."
Cross-Promote Your Local Content
There are a variety of ways to cross-promote your "creative" content. For future opportunities, Joe Goldstein recommends using other strategies with community-focused, seasonal content.
"The traffic increase from this Halloween guide was great, and we also got strong engagement with it on Facebook," Joe Goldstein said. "To get even bigger results next time, we would probably try featuring the guide more heavily on other landing pages, reaching out to the local Halloween attractions sooner and asking them to share our guide on their social channels, and encouraging more conversation in the comments. In the future, we will also include more than one major promotion in the landing page to turn a wider variety of casual visitors into leads."
Once your business has published your locally-focused, community-oriented content, look for ways to get local link-building and press mentions. People love to read about what's happening in their local area; make your website part of the conversation – even if it's not immediately related to your business or industry.
Be Generous
Business owners love involving themselves in their communities by donating, volunteering and contributing to the community in other ways. Why not take that same attitude of community spirit with your content marketing? There are many ways to be generous with your creative content marketing. You can solve problems and helps make people's lives better…even if it's not "about" your business at all.
"People often respond better to content when they can't immediately see how the business will benefit, when they don't feel like they're being sold something," Joe Goldstein said.
The last line invites people to contact Irish Heating and Air Conditioning if they need furnace repair. But other than that, there's no mention of the business at all; it's just a helpful website article to show people some ideas for how to have a happier Halloween.
"We're in business to help people, solve problems, and serve our communities, and it's been fun to see how our content marketing can accomplish that, even if it doesn't have anything to do with HVAC services," said Ryyan Murphy. "We hope to keep trying more of these creative content marketing ideas in the future."
Want to learn more about creative marketing ideas for "boring" businesses? Check out this article from Contractor Calls: "Local Content: The Key to Content Marketing in a Boring Industry."
[skyword_tracking /]
https://kapitus.com/wp-content/uploads/2019/12/irish-heating-and-air-halloween-1.jpg
641
837
Ben Gran
https://kapitus.com/wp-content/uploads/Kapitus_Logo_white-2-300x81-1-e1615929624763.png
Ben Gran
2019-12-16 10:21:25
2022-08-02 19:10:13
How This "Boring" Business Got Great Results From Content Marketing…By Trying Something Different