How Kaitlyn Pierce Transitioned from a High School Dropout to Biz Owner and Product Inventor
Entrepreneurs are a hearty bunch. They need drive, determination, and moxie to handle the learning curves and setbacks most business owners deal with. But does that mean that entrepreneurs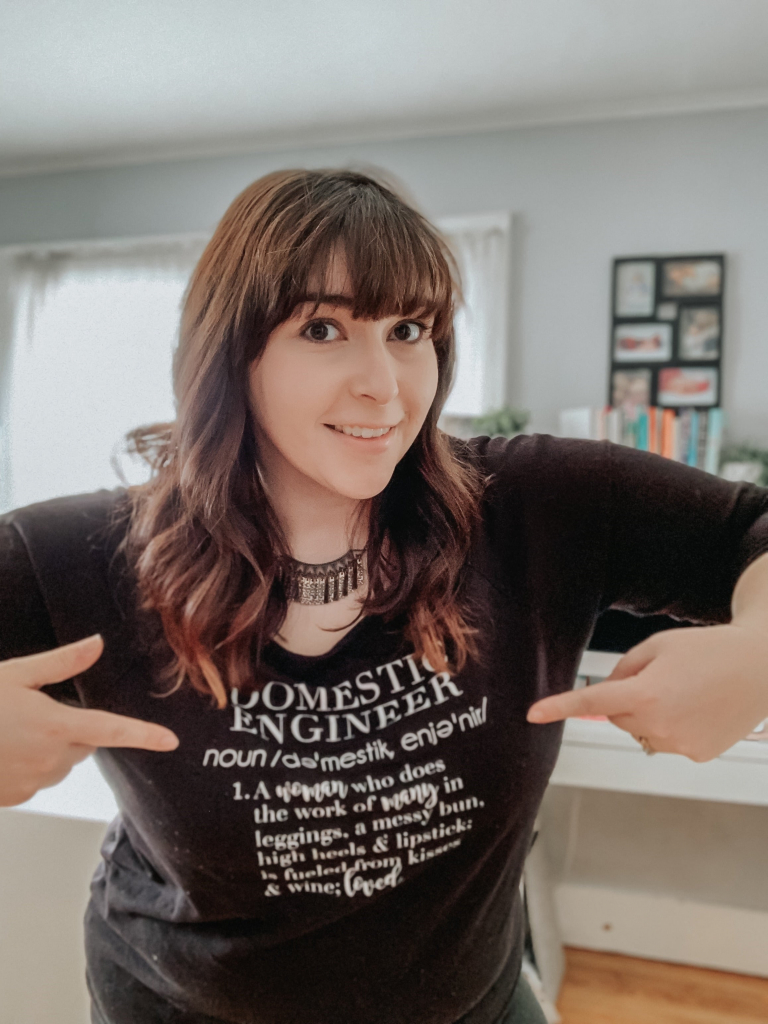 need not worry about their mental health? Far from it! According to a recent study done at the Universities of California (Berkeley and San Francisco), 72% of the entrepreneur respondents self-reported concerns with their own mental health.
Should these mental health issues hold individuals back from building a business or inventing a product? Absolutely not.
Meet Kaitlyn Pierce, mom of two, founder of Pierce Social, a social media agency, and inventor of Binka Bear, a toy which helps toddlers and young children wean from their pacifiers. When Pierce was 16 years old, dropped out of school to ease the extreme anxiety she was experiencing.
The Decision to Quit School
"At the time, I didn't totally understand what I was feeling or why, I just knew I did not want to be in rooms full of people, no matter what," says Pierce. "To this day the sound of an alarm clock triggers severe panic in me because to me it was the beginning of my struggle to get through the day."
As a high school student, Kaitlyn Pierce missed over 100 days of school in only two years. She says, "I was non-functional in school and basically in life. I couldn't go to class or participate."
And on the days she did attend, she spent most of her time crying in her guidance counselor's office. Obvious that the traditional educational system wasn't working, her guidance counselors and her mother urged Pierce to quit school, obtain a General Education Diploma (GED), and attend college, if possible. While her struggles with anxiety didn't immediately disappear, a huge weight was lifted off her shoulders. Pierce was now better able to take care of her mental health.
Of the decision, Pierce says, "I could have more freedom to make choices for myself. It should have been my first clue I would need to be my own boss one day."
In fact, she was able to obtain her GED within a month or two after quitting school. She then began taking courses at her local community college.
Pierce says, "I really enjoyed learning. That was never my problem. I just needed to have more control over how and when it happened so I could learn the coping skills I needed to deal with the anxiety I had." But attending school was still no easy feat for Pierce, and she needed to put in a lot of effort to manage her anxiety so she could move into this new chapter of her life.
She says, "I had no help getting to school. If I wanted to go to college, work, and start my life, I had to find a way to get there. I took the bus to campus every day for over a year before getting my first car at 18. I had to work to pay for it while I went to school and tried to figure out what I was even doing. Dropping out set me up to be the person I am now, the person who will find a way to make anything happen!" It also helped her understand how working through the anxiety offered greater rewards than simply letting it hold her back.
"My anxiety made it feel impossible at first to get on the phone with anyone, especially potential clients," says Pierce. "I hated phone calls and without them I wouldn't have the business I do now. I had to learn to have confidence in myself and how to move on when I am triggered."
Educating Herself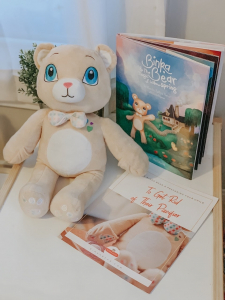 Kaitlyn Pierce chose tenacity over anxiety. She still struggled with feelings of panic and overwhelm, but she worked through and didn't allow the feelings to stand in her way. One thing that helped her was her self-taught interest in building websites and blogging.
She says, "I used to sit at my neighbor's house and build websites on their computer until we got one of our own at home. My blog was focused on our community at the time, and I was using the new social media tools showing up to promote it. Because of that, I was approached by a local branding company and hired on the spot to help with social media and web development. I never finished my degree, but gained more experience doing the work than I could have dreamed of."
After having her second child, Pierce was looking for more freedom and flexibility to be home with her children. She returned from maternity leave determined to make some life changes. Says Pierce, "I launched Pierce Social in July of 2016 and worked on it after bedtime and in the evenings until I was able to replace my income."
Only four months after starting the company, she was able to give her notice.  And Pierce, officially, became a self-employed business owner.
Inventing a Product
Launching a business is a monumental feat, but Kaitlyn Pierce didn't stop there. Just shortly after starting her social media agency, Pierce set the ball rolling to invent a product that she's moved all the way through the manufacturing process. But, how does an individual take that large a leap? There's a massive jump from owning your own business to also being a product inventor.
Pierce says, "Binka Bear is one of those things that I think I was just meant to do. The idea came to me when I was trying to wean my oldest from the pacifier. I had no idea how to get the pacifiers she loved so much away from her at almost 3 years old. We found a fun idea of putting them in a stuffed toy and the wheels began turning. It worked so well for us I knew if I could make it a process and a product it could help so many other families. "
Though, while Kaitlyn Pierce knew how life changing Binka Bear could be for other families, she had absolutely no clue how to move from idea into manufacturing a real product.
She says, "I had no idea how to even begin so I didn't. Not for another 18 months." Then, on Thanksgiving night of 2017, she couldn't keep the idea to rest any longer. Pierce says, "From there it never stopped growing and developing!" Now, Pierce has living proof of her idea.  Boxes of bears are sitting in her home, waiting to be matched with their future children. Her dream became a reality. Now, one small idea that helped her child is able to help children all over the country.
Regardless of the bumps in the road Pierce has faced, she's still confident that dropping out of school to manage her anxiety was the best decision for her. "I'm grateful to not have the student debt so many of my friends have. Not having a degree has made certain things more challenging.  But, it's been the path that was best for me.  And, I've spent a lot of time educating myself in other ways."
https://kapitus.com/wp-content/uploads/2019/10/KaitlynPierce_BinkaBear_1.jpg
960
960
Erin Ollila
https://kapitus.com/wp-content/uploads/Kapitus_Logo_white-2-300x81-1-e1615929624763.png
Erin Ollila
2019-10-14 12:23:27
2022-01-27 19:08:38
How Kaitlyn Pierce Transitioned from a High School Dropout to Biz Owner and Product Inventor