Every Staffing Shortage has a Silver Lining
While downsizing and staffing shortages introduce immediate problems for the small businesses that face them; but not every small business that shrinks or depopulates isn't on a ticking clock to closing its doors forever. It is well worth it, then, for other small businesses to learn from those who, in the face of staffing challenges, not only overcame them but, in many cases, also grew because of their experience. This collection of accounts from real small business owners represents only a fraction of the unique and tactful solutions to staffing challenges being carried out by small businesses across the country, showing that silver lining (be it in experience or practice) which lies on the underside of each staffing shortage.
Agility Through Refined Recruitment
"In the past two years, we have been experiencing a shortage of employees. We had to look at different ways to grow our business with or without adding staff. Employee shortages were a blessing in disguise because they forced us to change our product offering, hire new employees from the global pool of talent, and expand our client base.
We have been able to do this by using a wide range of tools that have helped us become more efficient in our work. For example, we use webinars instead of expensive conferences for training purposes and we use Slack for internal communications and where possible for external communications as well.
Moreover, we had to get creative when it came to hiring new staff members and we found that social media was the best way to find people that were interested in our niche. The hiring process was done over Skype interviews and due to this, we were able to hire more diversified top talent than usual."
Stephen Curry, CEO, CocoSign
New Success Through Transparency
"Even though the pandemic and the labor shortage made 2021 one of the most challenging years for our business, we ended up having a very profitable year. Despite the labor shortage, which we felt was extremely impactful on our business, we set new records for both gross sales, and net profit.
I truly believe that the challenges of 2021 caused our management team to get very creative and find ways to get more work done with less resources than we'd ever had to in the past. And the changes that we made are going to have lasting benefits in our operation for the foreseeable future.
One of the best things that came from the labor shortage was an employee incentive program that began to reward efficiency and good communication. We decided to show all of our profit and loss to our staff and developed a great understanding of the time and materials budget available to each job. We showed the staff how a small waste of time and materials added up every day, and if they could see ways to reduce that waste, a significant portion of that savings would end up in their paychecks every month.
Within a few months, employee productivity increased by 25%. Employee compensation also increased by a similar amount. Employees began to communicate to a much greater extent about projects that needed more resources to keep quality up to our standard. And this led us to see where we were priced below market and led us to begin requesting price increases for the first time in many years. Looking back, I realized that we were both fearful and complacent. Fearful to reevaluate what we charge for our services. Complacent in how we operated because we hadn't been challenged for so many years."
Zachary Smith, Founder & CEO, Zachary Smith Arboriculture
Automation and Key Staff Retention
"The Great Resignation is real, and it impeded the growth of many businesses in the last two years. In fact, in August last year, our company witnessed voluntary resignation from almost 19% of the staff. The quitting rates were much higher if we look at the previous year's resignation figures for the entire third quarter. This created a labor shortage in our company and forced us to adopt specific changes in order to cope with the situation.
Staff protection was the most significant push that we needed for the adoption of automation. Earlier, we considered automation to be too costly. Still, with the capital saved after these resignations in the form of salaries, we adopted such technologies that have helped us reduce our costs in the long run. Moreover, we also turned to outsourcing many services, reducing employee burnout and turnover. On the other hand, it also helped us focus more on our loyal employees by adding a new set of skills, resulting in increased productivity."
Alex Bryce, Co-Founder, WeInvoice
Same Business, New Perspective
"We were already a small team of fourteen individuals. Last year, three of the employees left us for different reasons. This wasn't easy to manage as I have gradually built my team since starting my business three years back.
I tried my best to find replacements. But hiring has become extremely difficult for businesses like mine. Most individuals wanted to work with us on freelance projects, but no one qualified enough was willing to join full-time. Even remote hiring proved to be a dead end. The employee shortage hurt at the start as most of our team was stretched to the limit. Eventually, we were forced to automate some of our operations. We are an eCommerce startup, but we haven't looked into tools that could automate things such as data entry, online advertising, and content management for us. Looking back, some of the methods we used before now seem archaic.
It can be said that the employee shortage was a blessing for us. Bringing automation into our business has helped free time for our team to try new strategies. We are now a team of eleven individuals, but our business is doing better than ever."
Elice Max, Co-Owner, EMUCoupon
Direct Communication Leads to Direct Goals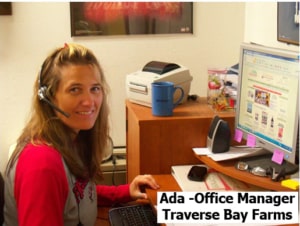 "Our gourmet food business sells online, distributes our product via wholesale, and owns and operates corporate-owned retail stores. The last year has been a challenge to get additional employees to help us operate.
The first action we took when we found out we would be facing a staffing shortage was to re-evaluate our current employees and ask them how we can all become stronger as a team. We called several company-wide meetings and discussed the issues of the staffing shortage. In the end, under the current staffing shortage, we asked our employees what they need to be more productive, have less stress and service our customers better. The response was amazing. We have breakout sessions, and everyone made a wish list of what would be needed to not let the staffing shortage negatively affect our business. We now have improved workflows, better communication, updated software and equipment. All of this helped us to grow our business during these difficult times."
Andy LaPointe, Managing Partner, Traverse Bay Farms
Reaching New Ground with Old Roadblocks
Staffing challenges appear to be an existential threat to small businesses. And in a way, it truly is; the most recent wave of staffing shortages has led small businesses across the country to reevaluate in what ways they ought to operate, and even exist, in their space. Small businesses today, however, have a near-limitless number of digital tools our 20th century predecessors did not and the capacity for management and staff to speak candidly has increased dramatically as the value of workers increases in-hand. Staffing challenges aren't new but the means by which small businesses can react and adapt to them have expanded massively.
https://kapitus.com/wp-content/uploads/iStock-1205210107.jpg
1439
2200
Brandon Wyson
https://kapitus.com/wp-content/uploads/Kapitus_Logo_white-2-300x81-1-e1615929624763.png
Brandon Wyson
2022-02-24 07:00:46
2023-03-07 10:58:57
Every Staffing Shortage has a Silver Lining