Do Your New Year Small Business Plans Include Doing Less?
As 2019 is coming to an end, do you find yourself making new year small business plans? 2020 is bound to be a busy year for business, but that doesn't mean you need to add to your to-do list. In fact, you might find yourself accomplishing more by doing less. Here's what four small business owners plan on stopping in the year ahead.
Trying to Do Everything Yourself
Many small business owners try to get everything done themselves. For solopreneurs, it may seem like there's no other choice. Small business owners with small teams might find it easier to complete a task solo instead of training their employees on how to complete an assignment. However, wearing all of the hats can lead to burnout. By focusing on their personal power, small business owners can spend more time moving their business forward.
Suzi Whitford, CEO of Start A Mom Blog, agrees and says, "I plan to stop doing the things that I can outsource, such as proofreading, formatting posts, creating promotional images, and basic customer service. By doing this, it will free up time for me to focus on serving my students and customers in the best way possible."
Forcing Business Tactics
There's many great courses, programs and training for small business owners. It can feel overwhelming, though, sorting through potential sales and business tactics to find what works best for your business. Yet, it seems like every time you go online you're inundated with advertisements about how to do this-and-that in order to grow a successful business. When you're making new year small business plans, remember this: not all business advice is universal.
"I intend to stop over-planning and let things flow," says life coach Victoria James. "I'm bringing on ease and choosing paths of the least resistance. I'm inviting natural business which feels good, rather than chasing it in a way that's out of alignment with me and my values."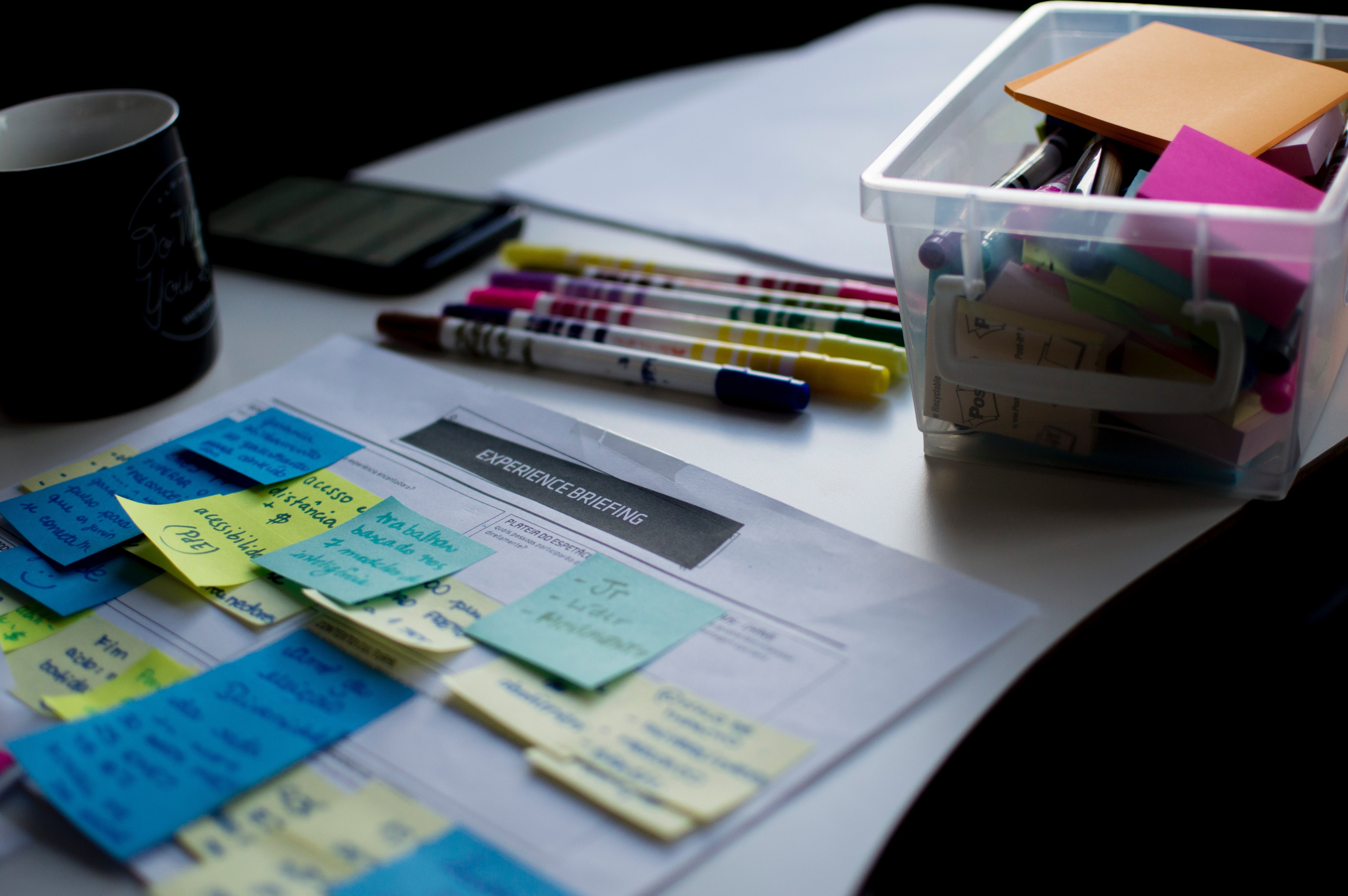 Photo by Felipe Furtado
Indulging in the Comparison Trap
Do you often find yourself comparing your business to your competitors and peers? It's easy to judge your growth based on what you see others doing. But, the problem is that you don't see the whole story. Is your competitor really outperforming you? Does the social media highlight reel accurately reflect their business doings? No one truly knows whether another person or business is struggling. Don't let their successes weigh you down.
"In 2020, I'd like to stop comparing myself to other small business owners, specifically mompreneurs," says Priya Virmani, a personal stylist and founder of Privee by Priya. She continues, "It's silly to beat yourself up based on another's seeming success."
Stressing About Social Media
As a small business owner, you understand the importance of social media. You also know how stressful it can feel to continuously post quality content and reply to your audience, all while doing your normal work. When you're working on your new year small business plans, take a moment to reflect on the time you dedicate to social media, and whether or not you're seeing a return on that time investment.
Writer Tara Bosler says, "What I plan to stop in 2020: obsessing about any social media content. If I have something to post, I'll post. If not, oh well!"
Virmani agrees and plans to change up her social media approach in the new year. She says, "I'd like to defy the classic Facebook group model that ultimately sucks an audience in just to sell them a program. I'd like to have fun with Instagram instead. It's so crazy to always feel like we should be milking every touch point."
When you're working on your new year small business plans, make sure to ask yourself, "what am I doing now that isn't serving me, or what can I do less of so I can be more productive in other areas?" Eliminating some of your to-do list will make space for something better.
https://kapitus.com/wp-content/uploads/2019/12/iStock-1166368348.jpg
1414
2121
Erin Ollila
https://kapitus.com/wp-content/uploads/Kapitus_Logo_white-2-300x81-1-e1615929624763.png
Erin Ollila
2019-12-06 14:24:47
2022-04-07 18:05:36
Do Your New Year Small Business Plans Include Doing Less?