Celebrating Hispanic Small Business Owners
From the Kapitus team, we wish the world over a happy Hispanic Heritage Month! As the world reminisces on and celebrates the world's Hispanic icons, we at Kapitus are excited to recognize several Hispanic small business owners from across the country whose stories of trailblazing are sure to inspire. The beautiful Hispanic tradition runs deep in the veins of America and these small business owners are furthering that tradition of greatness through their own stories of perseverance.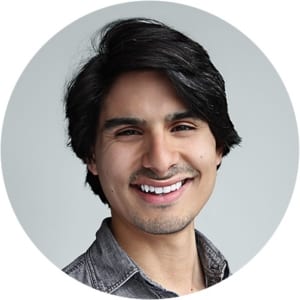 Matthew Ramirez, Founder, Rephrase Media, McCallen, TX
"For the last eight years, I've worked on free and low-cost AI products to improve literacy in minority communities. The first product I developed, called WriteLab, gave automatic writing feedback to students, particularly in community colleges, where most do not have access to extensive tutoring or mentorship to help them develop into clear and effective communicators. My most recent product, Paraphrase Tool, provides writers with an opportunity to see multiple versions of their own thoughts, so they can optimize for clear, simple, diplomatic, or academic writing, to give a few examples of the fifteen free writing modes we offer. The question I've repeatedly gotten is why try to enact change through industry rather than through teaching, since I started as a writing instructor at UC Berkeley. My answer is very simple: the need to improve literacy at scale is urgent and complex, and the fastest way to iterate through complexity is to proceed in a bottoms-up fashion, listening to feedback to users, making changes, and working to better serve them."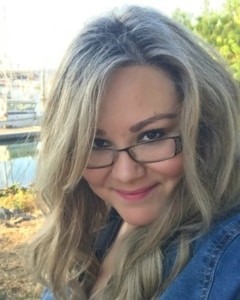 Stefanie Juliano, MS, LPCC, Founder/Therapist, New Mexico Wellness Center & Stefanie Juliano Therapy, Rio Rancho, NM
"When I started my business about 4 1/2 years ago I was a mom of an almost one-year-old. I was working 40 to 60 hours a week as a therapist prior to maternity leave and that was not sustainable.
It was important to start my own business so that I could make my own hours and be there for anything that my daughter needed. I started my own private practice when my daughter was almost a year old and now – about four years later – [I own] a very successful mental health counseling agency called New Mexico wellness center and Stefanie Juliano Therapy. We have won numerous awards and we continue to do continuing education to best serve our communities. I went from myself as a sole owner to having over 10 contract offices and a biller and administrative assistant.
I really wanted to make healthcare-in particular, mental healthcare – more accessible to people in my community and throughout New Mexico (USA) which has an extremely high Hispanic population as well as Native American population.
Many times people were on a waitlist for a year or more so that they could receive mental health services. To have somebody suffering from postpartum depression, anxiety, ADHD, or other mental health issues for a year is just way too long to wait.
There have been many Hispanic lives lost and lives in general due to mental health disorders so it was my mission to have a group of therapists that could do in-person therapy as well as telehealth to reach rural communities.
I have had many challenges along the way, as I am a therapist and have no business background. I did not have any business mentors along the way and so I had to research and collaborate with other people to try to figure out what to do—from getting a business license to getting credentialed with insurance companies as many people in New Mexico (USA) are on Medicaid and cannot pay for any mental health services.
I was born and raised in a small New Mexican town close to the Texas border. I went to Eastern New Mexico University for my bachelor's degree in criminal justice and psychology. For several years I worked at different professional jobs and decided that I wanted to help others in a different way. I went back to school and became a therapist. I received my master's of science degree in mental health counseling from University of Phoenix-Albuquerque based campus in 2013."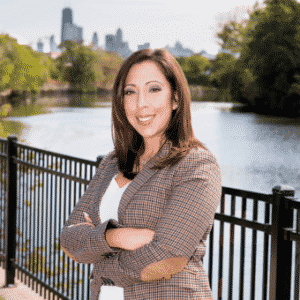 "I knew from an early age that I wanted to run my own business. I would imagine how I could make a positive difference for my employees and the people in our neighborhood. My family teased me about how authoritative I could be. My three brothers probably helped inspire that trait, and I say it with a big smile and wonderful memories.
My father encouraged me to follow my dreams. I was buying and rehabbing properties right out of high school. He taught me about the hands-on side of things, but his faith in me was just as important.
For several years, I also worked in Chicago city government. I was laid off in 2008 during a bad economic downturn. It was the middle of the Great Recession, but I took the leap. I opened my own restoration business.
As a woman entrepreneur in the restoration industry, I've overcome many challenges that made me stronger. On the business side, securing funding wasn't easy. Hiring decisions didn't always work out. The hardest part was being accepted in a male-dominated industry.
I often work shoulder to shoulder with my teams in the field. I remember wondering why I was surprised when a customer would look past me and talk to one of my technicians. It still happens. I just smile, connect with the customer and take the lead.
My employees are always looking for ways to do something extra for a customer. It's part of our Random Acts of Kindness policy. Some of our best memories are about helping an elderly gentleman restore his home after a fire. A garden in front of the house had been destroyed.
We came to understand it had been planted by his wife, who had passed away a few years earlier. After we finished restoring his home, my team came back and replanted the customer's garden. It's one of my favorite examples of how every one of us can make a positive, lasting difference through the work we do every day."
Even outside the 30 days designated for heritage recognition, Hispanic small business owners continue to thrive in the United States even in the face of their several unique challenges. No matter how you choose to celebrate Hispanic Heritage Month, regard the Hispanic small business owner with the same grandeur as any icon, as their stories are often profoundly inspiring. This Hispanic Heritage Month, make an effort to seek out your own local Hispanic small businesses. At the base of every small business success are clients, so you as a consumer have the opportunity to help build another story worth telling.
https://kapitus.com/wp-content/uploads/iStock-1272493887.jpg
1320
2200
Brandon Wyson
https://kapitus.com/wp-content/uploads/Kapitus_Logo_white-2-300x81-1-e1615929624763.png
Brandon Wyson
2021-10-01 21:01:44
2021-10-01 21:01:44
Celebrating Hispanic Small Business Owners