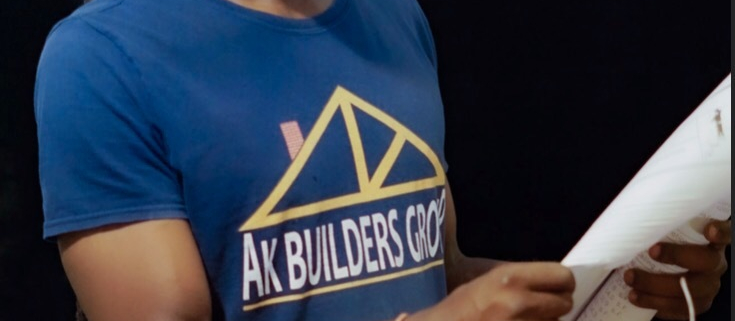 Akumba Bynum-Roberson "was brought up on the seven principles of Kwanzaa. [His] parents taught all of them to [him] early and it's been a part of [his] life," Akumba shares. Because he integrated these principles into his life, of course his firm, AK Builders Group, LLC, is one of the businesses celebrating Kwanzaa. Kwanzaa is a week-long tribute to the African cultural heritage of African Americans that has a strong focus on community.
AK Builders Group began in 2015 and is a full service construction firm with a custom carpentry specialty, which Akumba co-owns with his wife. Akumba has been in the construction industry for 20 years, however. He previously owned a construction and landscaping services firm. When he left, he transferred his landscaping customers to a fellow Morehouse alumnus who operated a landscaping firm. Akumba says he developed a partnership with the alumnus and subsequently made the transfer "in the spirit of cooperative economics (Ujamaa)", which encourages building and supporting businesses together.
Kujichagulia – Self-Determination
Bynum-Roberson's parents stressed the importance of kujichagulia, a Kwanzaa principle. Specifically, they emphasized the need to "define ourselves, name ourselves and speak for ourselves instead of being defined, named and spoken for by others," he recalls. This focus on determinism and empowerment almost certainly contributed to him becoming a small business owner.
Umoja – Unity: Kwanzaa Kick-off
To celebrate Kwanzaa with the community, last year Bynum-Roberson and his business partner held their inaugural Kwanzaa Kick-Off event on the first day of Kwanzaa, umoja. The event not only captured the umoja spirit, it also focused on health and wellness, something near and dear to Bynum-Roberson. As a vegetarian his entire life, he truly embraces the health benefits of a plant-based diet. It appears to be working. He's married with two small children, a thriving construction company and a burgeoning event business. And still, he radiates energy.
Last year's event was in a yoga studio in Atlanta's historic district, West End. He says, "It was beautiful to be able to have it in that space" in such a meaningful area. What also made it memorable was that, as children, he, the studio's manager and his business partner were all in the first children's African drum and dance ensemble in Atlanta. The event included food, giveaways, vendors, a raffle and live music. It was a reunion of sorts that brought back wonderful memories.
2nd Annual Event
In addition to overall event success and product sales, Bynum-Roberson generated a number of construction service leads that later converted to revenue. This year's event will build on that success. Since they turned people away last year, this year they will host the event at a larger venue. However, Bynum-Roberson is keeping it close. The event will be held on umoja–December 26. It will be at his business partner's new restaurant, Life Bistro, in southwest Atlanta. It will feature the same festivities and healthy fare, but with more room.
Kuumba – Creativity
Bynum-Roberson constantly uses another Kwanzaa principle, kuumba (creativity). At the event, he sells his handcrafted birch, butcher block cutting boards and handcrafted step pyramid candle holder sets. He channels his creativity at his firm by crafting customized barn doors and butcher block countertops. Furthermore, he says he uses his creative "skills and abilities to… bring a better outcome."
Event Expansion
Bynum-Roberson says that he and his event business partner started small with a Spelman-Morehouse homecoming event. It generated profits. From that, they worked out the kinks to create "a formula to put together an event, to bring the community together, and encourage local entrepreneurs." They used that formula to create the Kwanzaa kick-off event. With that second success, they opted to expand. They now also host a summer event–a plant-based cookout–over the July 4th weekend.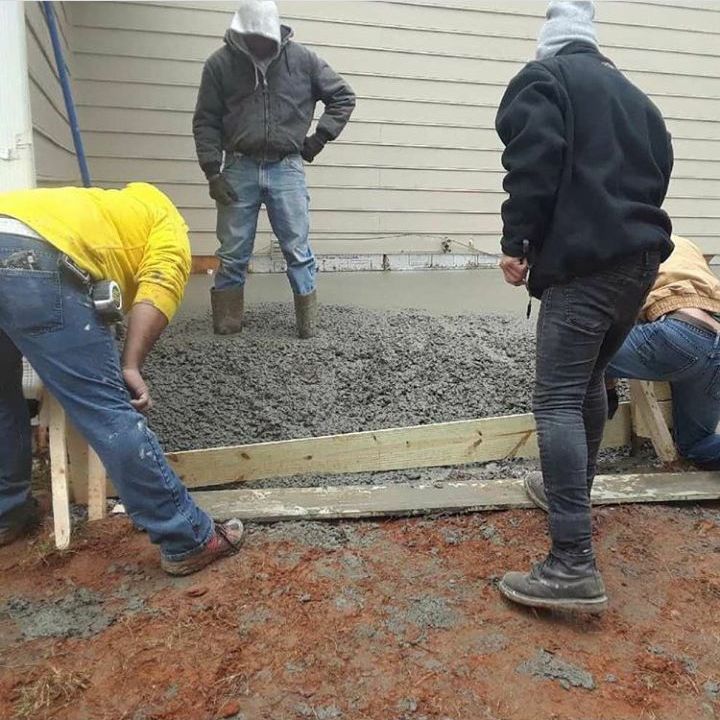 For Bynum-Roberson, it feels good to do good in the community and make money at the same time. As a small business owner, he supports and strengthens his community. One of Bynum-Roberson's biggest inspirations is Marcus Garvey. Garvey was "a business owner, an organizer and a nation builder", he says. With sincerity he states: "[I]f we can build ourselves in a fortified way, we can have strong families. If we can have strong families, we can have strong communities. If we can have strong communities, we can have a strong nation."
Of the people and businesses celebrating Kwanzaa, Bynum-Roberson is one of the most passionate. For him, the principles of Kwanzaa have and will continue to serve him well.
[skyword_tracking /]
https://kapitus.com/wp-content/uploads/2019/12/akumbe-bynum-roberson-photo.jpg
1167
735
Tiffany C. Wright
https://kapitus.com/wp-content/uploads/Kapitus_Logo_white-2-300x81-1-e1615929624763.png
Tiffany C. Wright
2019-12-26 08:00:17
2019-12-26 08:00:17
Businesses Celebrating Kwanzaa: A unique way one builder celebrates