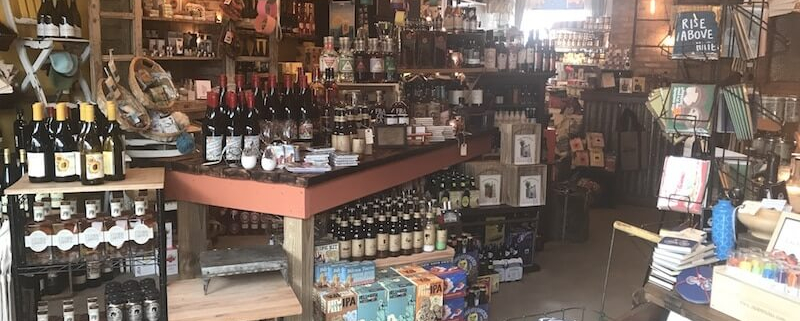 Building a Loyal Community Network for your Business
Spotlight on Chicago's Rogers Park
Chicago's Red Line is a 23-mile vein of commuter railway connecting the northern and southernmost parts of the city. Near its northern extremity, you'll find the Morse Red Line stop where Rogers Park Provisions and Rogers Park Social reside.
Here, owners Erik Archambeault and William Meek have spend time building a loyal community that stretches to the far reaches of their namesake Rogers Park neighborhood and beyond.
"We hated that people who lived in Rogers Park always had to leave the neighborhood to go out," says Erik. "We've lived here for 11 years and this is a great neighborhood. People in Rogers Park deserve nice things".  After being laid off in late 2013, Erik decided it was time to finally fulfill his dream of owning his own business. While his first goal was a cheese shop, he caught wind of a bar in the neighborhood going out of business. He put the cheese shop on hold, bought the bar, and Rogers Park Social was born.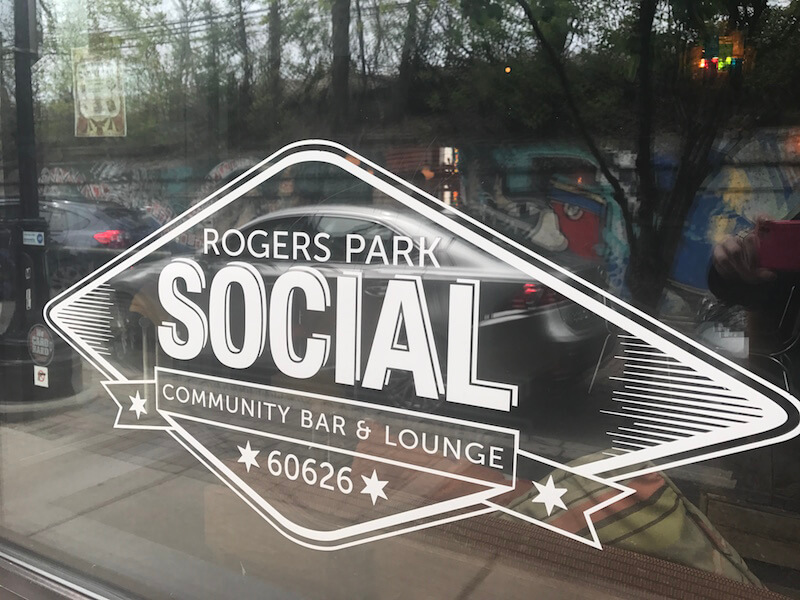 Roger Park Social's storefront.
Having lived in the neighborhood so long, both Erik and William knew one thing about folks who lived in Chicago's northernmost neighborhood: they're price-savvy. Many residents move to Rogers Park because they get more bang for their buck. This was one of the founding principles behind Rogers Park Social. They wanted a place where locals could go for a nice night out without breaking the bank.
From the first time they opened their doors, Erik and William knew they were onto something. The prices were right, the vibe was right, seats were full, and locals kept coming back.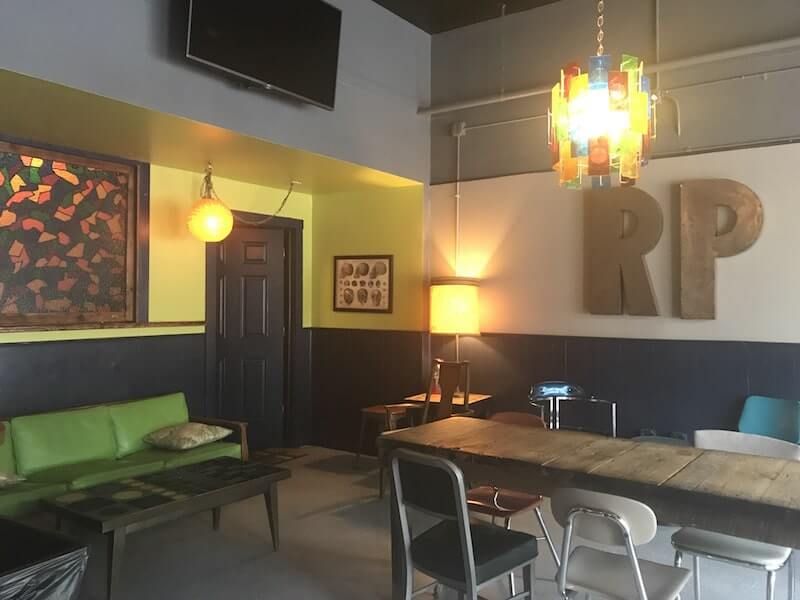 Roger Park Social's relaxed living room-esque lounge.
Staying Local
In late 2015, the partners caught wind of a storefront a few doors down becoming available. Finally, Erik felt was the right time for the cheese shop; Rogers Park Provisions was born. An eclectic blend of boozy purveyor and niche gifts, the Provisions arm of their growing franchise further fulfilled the promise of bringing value to Rogers Park at an affordable price, while allowing them to enhance their efforts of building a loyal community. At both Social and Provisions, the pair focuses on local distillers, brewers, dairies and creators. Shelves stocked with pancake mixes, wines, whiskeys, vodkas, urban gardening items, and bath and body products filled the room — all made right in Chicago.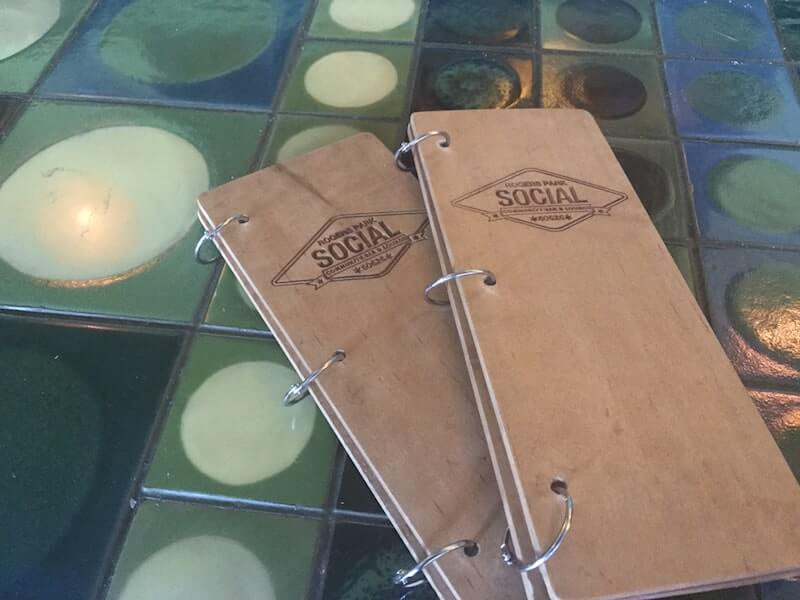 Hip and modern cocktail menus showcase signature drinks
"A key part of our growth and loyal community base is our focus on keeping what we do local," says Erik. "Every one of our staff lives in the neighborhood. We support local artisans. That brings local people into local businesses — showing how you're doing what other bars or shops aren't doing". Furthermore, he says it's not uncommon for a new bar patron to glance at their spirits list and not recognize a single distiller. "That's an invitation. Try something local. And we're helping other local makers grow because we're a part of introducing people to what they make."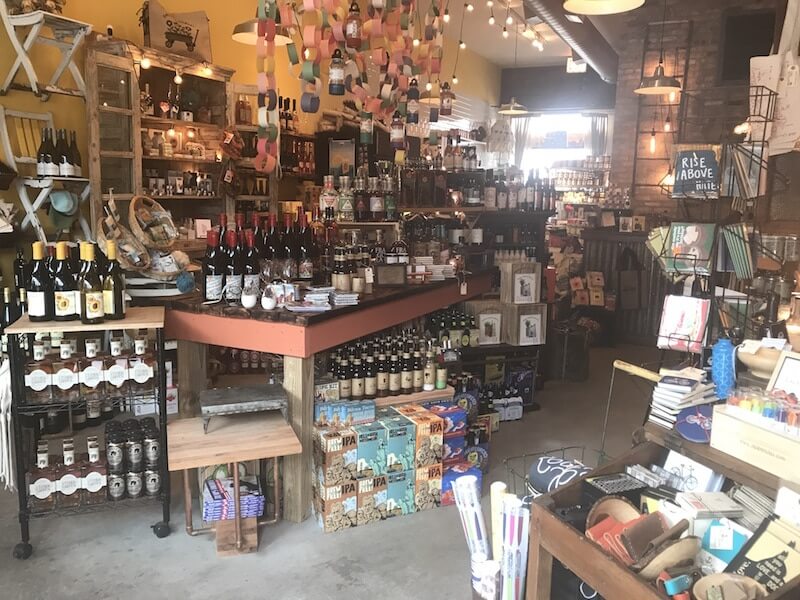 Rogers Park Provisions focuses on local Chicago artisans and makers.
Social Outreach
The duo decided to focus on a strong social media presence for Rogers Park Social from the onset. "You have to be out there, all the time," Erik insists. "Whether it's Yelp or Facebook, I'm on there. If people like something, I say thank you. If they don't, I want to make it right. I get in there with them so we can make this the best experience they've ever had". They also use Square for its Point-of-Sale (POS). It emails customers receipts and lets them rate their experience using both stars and comments.
The Rogers Park Group (including Social and Provisions) also plays a significant role in giving back to the Rogers Park community. They recognized there were needs not being met for some of Rogers Park's lowest income residents. Consequently, this led to a partnership with the Sunday farmer's market that runs along the street between their shops and the train tracks. They host a variety of fundraisers here, including an annual Wine Stroll, where 100% of the proceeds go directly to a local food access program. "If you're going to run a local business, you have to support the entire community. We can't just open our doors and expect people to come," shares Erik. "We serve our paying customers and the area's lowest income residents with the same heart."  This is one of the best ways to go about building a loyal community.
Expansion to New Markets
At the end of May, the Rogers Park Group will officially be opening their third location in a Chicago neighborhood a few miles south called Uptown. Comparatively, Provisions Uptown will be three times the size of Rogers Park Provisions. It will afford them business opportunities they previously missed out on due to a lack of storage space. They'll now be able to take advantage of bulk and volume pricing because they have warehouse space. Having that extra space lowers their costs and lets them pass an even more affordable experience on to their customers.
How did they find three locations in three years? The third location actually came to them.
The Uptown Chamber of Commerce heard of everything they were doing in Rogers Park and asked if they would be interested in doing something similar in Uptown. As a result, this led to a conversation with a landlord and within 72 hours, they'd signed the lease for location number three.
https://kapitus.com/wp-content/uploads/2018/11/2017-05-04_13.45.22.jpg
600
800
Wil Rivera
https://kapitus.com/wp-content/uploads/Kapitus_Logo_white-2-300x81-1-e1615929624763.png
Wil Rivera
2017-06-16 00:00:00
2022-08-02 18:08:29
Building a Loyal Community Network for your Business