Brent and Patrice Curvey's "Coaches' Kolaches:" Bringing a Taste of Texas to the Midwest
Flashback to years before Brent and Patrice Curvey became business owners. Brent was a freshman college football player who was feeling homesick for one of his favorite foods. Brent grew up in Houston, Texas. When he came to Ames, Iowa in 2003 to attend Iowa State University and play college football for the Cyclones, he was disappointed to discover that one of his favorite foods, kolaches, from his hometown couldn't be found in his new college town.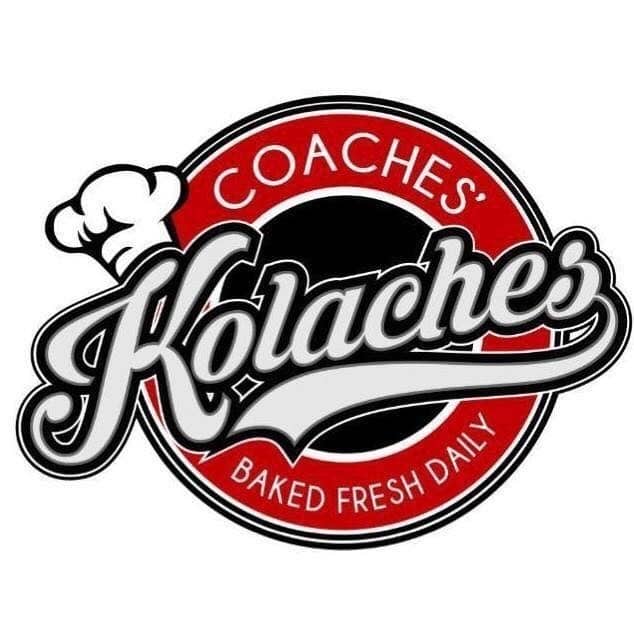 Kolaches are a type of pastry that originated in the Czech Republic, but are also popular in Texas. They contain sweet bread and savory spiced meats, or sweet fruit preserves. They're a sort-of-breakfast sandwich that can also make a filling, delicious lunch or dessert. But unlike in Houston, Brent couldn't find a single kolache to be had in the bakeries of Ames.
Fast forward a few years. Brent went on to become a star defensive tackle at Iowa State, where his nickname was "Big Play" Curvey. Brent was slightly smaller for a defensive lineman. But, he had tenacity, a strong work ethic, and the strategic smarts for recognizing patterns. He put himself in the best position for success.
Moving On and Opening Up
Brent graduated from Iowa State in 2007. He went on to play professional football in the NFL with the Carolina Panthers for part of a season. For two years after, he played in the Canadian Football League with the Saskatchewan Rough Riders, where he won a Grey Cup championship ring in 2007.
Brent ended up moving back to Iowa, where he met his wife Patrice in 2009. He went on to coach football for the Iowa Barnstormers and for Grand View University in Des Moines. And in autumn of 2017, Brent and Patrice Curvey opened a business of their own, called "Coaches' Kolaches," selling their own homemade recipes of Brent's favorite hometown food from Texas.

In honor of Black History Month, we are spotlighting a series of Black-owned small businesses and sharing their success stories. We talked with Brent Curvey about his journey to entrepreneurship and how life lessons from football have helped him along the way.
Find Inspiration in Your Roots
Brent and his wife developed the idea for Coaches' Kolaches based on Brent's freshman-year memories of feeling homesick for his favorite pastries.
"It all started from me missing kolaches," Brent said. "Back in 2003 when I came to Iowa State, kolaches were something from home that I wanted, to help me not be homesick, and I was curious to see that no one here had kolaches. My wife is a great cook, she cooks a lot, and a few years ago I asked her if we could figure out how to make some kolaches of our own."
Brent and his wife worked together for 6-8 months to brainstorm and taste-test with different kolache ingredients and dough recipes, trying to find the right blend of flavors and textures.
"I would take a notepad to work, she'd have a notepad at home, we would jot down our ideas, we would change up different ingredients and try new things," Brent said. "And over time, we got the recipe right! And I realized, wow these are better than the kolaches I had growing up. So we just started building from there."
Start Marketing to Your "Inner Circle"
Brent and Patrice Curvey opened their Coaches' Kolaches storefront in October 2017 in Clive, Iowa, a suburb of Des Moines. They've built up a strong reputation for their business, starting by spreading the word among their local networks of friends, contacts and social media followers. Even without a big budget for advertising, sometimes a small business can be successful by marketing to the owners' inner circle of people who already know them well.
"My wife is from Des Moines, and she knew a lot of people here and is just a really popular person in her social circles," Brent said. "I was a locally known football player and coach, so I had some following on Twitter, and Facebook, and I would just start posting about our business, 'Hey, come out and visit Big Play. Come see our new place.'"
The Curveys' business was also able to get some media coverage from local TV news stations and local newspapers. Brent and his wife also catered some events with their kolaches. This was based on who they knew and where they had worked in their careerss. "I was able to get in at Grand View University and did some small events. The word continued to spread from there," Brent said.
Entrepreneurship Lessons from Football
Football is a physically demanding game, but it's also a complex, mentally challenging game that requires a lot of advance preparation, self-discipline and intuition. Brent has discovered that there are some surprising ways that football prepared him for life as an entrepreneur. Football helped him learn the values of resilience and objectivity to stay mentally focused, upbeat, and strong in the face of obstacles.
"I'm honestly grateful for my background, playing football in college and professionally, because it allows me to understand even on those tough days in business, when a lot of money isn't coming in but money's going out – it's like football, you have to stay disciplined, you have to keep going headfirst, no matter what," Brent said. "You're not going to make a big play in every game. But stay disciplined. Good things will come if you continue to stay where you need to be."
Entrepreneurs and professional athletes have another aspect in common: they tend to be incredibly hard workers who are constantly looking for ways to improve their performance.
"The work ethic that I learned from football is huge, and maybe the biggest thing that I learned from football is how to 'grade' myself," Brent said. "You watch film in football and study your opponent, study yourself, see what you can do better – that's something I'm good at, and it matters as an entrepreneur, is having that ability to self-assess and make changes to help the business grow."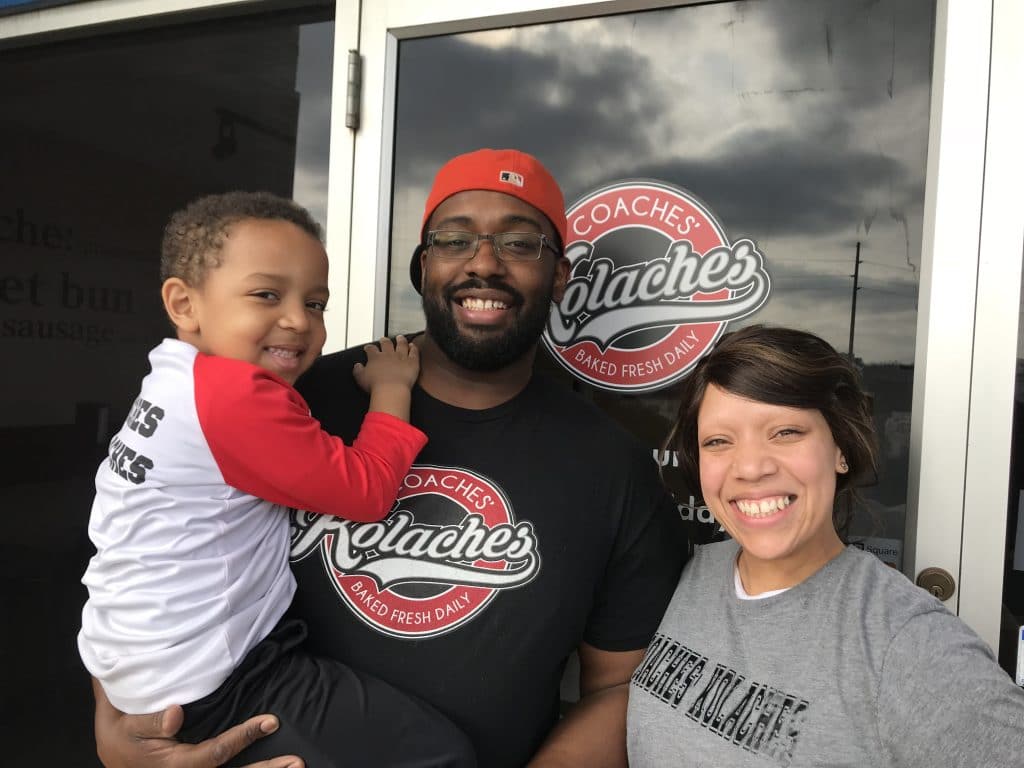 Proud to Be a Black Entrepreneur
Brent and his wife love being business owners. They created a wonderful community grown around their business. "I would love to see more Black entrepreneurs, and more than anything I would love more people in the community to support each other," Brent said. "There are lots of ways to help your friends' businesses succeed. Even if you can't come buy a kolache right now, share my posts on social media, help spread the word."
His advice for other aspiring entrepreneurs? Don't be afraid. There are risks of starting a business, but the rewards can be life-changing. "The first step is the hardest," Brent said. "We've been doing this for more than 3 years, we started experimenting with recipes out of our own house. I'm so thankful we decided to start this business. It's been great for our family, we're meeting people from all over the community, and it renews and restores your energy based on the nice things people are saying about your business. If you want to start a business, take that chance. You don't know where it will take you."
Follow Brent and Patrice Curvey and Coaches' Kolaches on Twitter (@CoachesKolaches), Instagram and Facebook. And if you're in the Des Moines area, stop by and say "Hello"!
https://kapitus.com/wp-content/uploads/2020/02/Unknown-3.png
756
1000
Ben Gran
https://kapitus.com/wp-content/uploads/Kapitus_Logo_white-2-300x81-1-e1615929624763.png
Ben Gran
2020-02-03 11:46:11
2023-05-25 12:46:31
Brent and Patrice Curvey's "Coaches' Kolaches:" Bringing a Taste of Texas to the Midwest