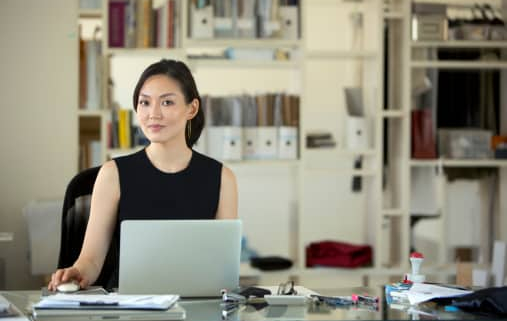 3 Successful Women-Owned Businesses with a Humble Beginning
Happy Women's History Month!
The business world has changed. We're not talking about some hot new app that promises to disrupt an industry or shifting trends in manufacturing. No, we're talking about a more radical change: The boys club, as the upper echelon of the business world was commonly called, has finally got some competition. Now we see even more women-owned businesses popping up than ever before.
Increasingly, female leaders are making their presence known – starting companies and leading businesses to record profits and rates of growth. According to the National Association of Women Business Owners, more than 9.4 million firms in the U.S. are owned by women, generating $1.4 trillion in sales.
These are exciting numbers, and though we'd love to talk about each one of these companies, here are a few of the most interesting businesses owned by women.
Orangetheory
Boutique workout studios are like craft breweries: They're popping up everywhere!
By far the most successful of these has been Orangetheory. The origins of this business go back to 1996, when founder Ellen Latham was laid off from her dream job and started teaching Pilates from a spare room in her home. This humble business model evolved, and in 2010 she founded a fitness studio franchise. Her business integrates the latest technology with science-based cardiovascular and strength training workouts. In 2014 the company reported $87 million in revenue. In 2016, $738 million.
Getting laid off might have been the best thing that could have happened for Latham!

Video courtesy of Orangetheory
Pinnacle Technical Resources
Nina Vaca is something of the poster child for the American success story.
Born in Quito, Ecuador, her family moved to the U.S. when she was young. She worked for her father, attended college, and with a mere $300, started an IT staffing business that in 2015 would generate over $1 billion. Today, her Dallas-based company, Pinnacle Group, provides IT staffing and workforce solutions for some of the biggest companies in the world.
Additionally, Pinnacle Group makes an increased effort in providing opportunities for education, and supporting children diagnosed with cancer. Through these efforts they support and sponsor entrepreneurial education to high school students. As well as provide resources to local families whose children are battling the disease.

Video courtesy of Pinnacle Group
Akorbi
In an increasingly connected world, the need for people and businesses to understand each other has never been more important.
In 2003, Claudia Mirza founded Akorbi, a translation service company, right from her home. Over the years, her company evolved, or rather, it exploded. And we don't use this term lightly. Providing a range of multilingual business solutions to companies around the world, Akorbi experienced a 1,267 percent growth rate from 2012 to 2016. That's a staggering number, especially when you consider that politicians are hoping the U.S. economy hits a growth rate of 3 percent.

Video courtesy of Akorbi
So, what do all of these businesses have in common? Well, along with their wild success, they have humble beginnings. Sometimes a spare bedroom and a few hundred dollars is all you need to become a top player in the business world.
Here are even more woman-owned businesses we'd love to share, enjoy!
https://kapitus.com/wp-content/uploads/2018/11/3-successful-women-owned-businesses-with-a-humble-beginning.jpg
338
507
Wil Rivera
https://kapitus.com/wp-content/uploads/Kapitus_Logo_white-2-300x81-1-e1615929624763.png
Wil Rivera
2018-03-05 00:00:00
2018-03-05 00:00:00
3 Successful Women-Owned Businesses with a Humble Beginning