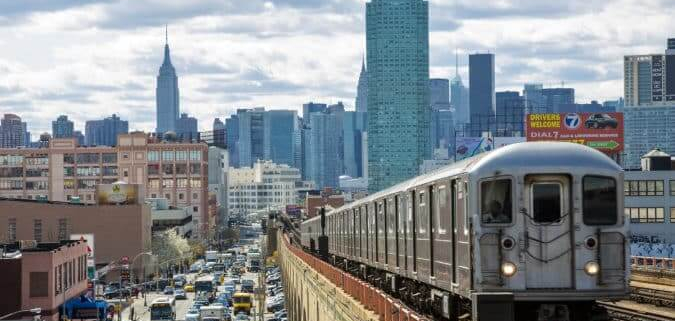 10 Long Standing New York City Mom and Pop Businesses
Enjoy these 10 New York City mom and pop businesses!
Keeping a company afloat for the long term is the dream of every mom and pop small business owner. The ability of a small business to endure through recessions, as well as a changing modern landscape and fluctuating market demand, takes perseverance, business savvy, and a loyal customer base. This is especially the case for New York City mom and pop businesses.
New York City's small businesses have been hit hard in recent years, trying to endure in the face of rising rents and national chain stores. However, despite the closures of many mom and pop businesses across the Five Boroughs, small companies remain the heart of NYC's economy. And in mid 2017, New York City topped Biz2Credit's list of Top Small Business Cities in America, beating out the tech hub of San Jose, as well as top dogs Miami-Fort Lauderdale and Los Angeles. In celebration of National Mom and Pop Business Owners Day on March 29, we've put together a list of 10 long standing New York City mom and pop businesses that have stood the test of time. When you're in the Big Apple, hit up one of the following small businesses and keep your money in the local community.
The business, which opened in 1894, has depended on sacrifice, luck and -most importantly – on family members. The shop was established on the Lower East Side. It has weathered more than 100 years of economic ups and downs as well as dramatic shifts in the neighborhood. Harris Levy specializes in fine and luxurious linens and is one of the very few shops that remain in the neighborhood. It's currently owned by Bob, the fourth-generation of the Levy family, and can found on 98 Forsyth Street.
S'Mac (short for Sarita's Macaroni & Cheese) has been a major player in the NYC culinary circuit since opening its doors in 2006. Customers can build their own macaroni & cheese at this quaint East Village eatery, which also ships nationwide. S'Mac is the brainchild of husband-and-wife and small business owner team Caesar and Sarita Ekya, and the restaurant operates seven days a week.
The corner deli is a NYC tradition, and many of these small shops still exists throughout the city. Di Palo's Fine Foods at 200 Grand Street remains one of the most popular. A Little Italy institution, Di Palo's is known as the best place to find artisanal cheeses and fresh deli meat. The mom and pop shop opened more than 100 years ago, and the lines still stretch out the door during the busiest parts of the day.
Morscher's Pork Store is another perfect example of the neighborhood deli. Located in Ridgewood, Queens, since 1957, Morscher's still utilizes Old World smoking techniques developed in the former Austro-Hungarian Empire. Morscher's was founded by Joseph Morscher, and his family still runs the mom and pop deli.
You can't find many places like Economy Candy anymore. When you step inside the Lower East Side shop, you'll be transported back in time to when candy was a special treat, sold by the pound. Economy Candy has been around since 1937, and it's been family owned for three generations. The shop also stocks a variety of snacks and specialty items, including dried nuts and fruits, gum, and novelty toys.
Since the opening of its doors in 1937, Ferdinand Schaller and Tony Weber have been master craftsman of cured meats and sausages. This long-standing establishment keeps the charm of an old German-style shop. It even manages to win awards at European fairs for their homemade meats. So, if you feel that inner German meat connoisseur starting to rise up, head over to 1654 2nd Avenue on the Upper East Side. I'm sure they'll have something for you, Prost!
When hungry in Brooklyn, head to Dizzy's Diner, established in 1997. The eatery serves up tasty comfort food for breakfast, lunch, brunch, and dinner. It even boasts a delivery menu if you can't make it to 9th Street. Breakfast is served all day at Dizzy's, with lunch items available beginning at 11:30 p.m. Plenty of vegetarian and gluten-free options can be found on Dizzy's menu, including their version of huevos rancheros and delicious homemade granola.
A top-rated pet supply store in the heart of Brooklyn, Animal Fare is just minutes from Prospect Park, where it has stood for nearly 25 years. The shop is co-owned by Barbara Librowski and her sister-in-law Helen. They are both animal lovers who still work each day at the counter. At Animal Fare, you'll find a large selection of pet food, treats, and toys. If you don't find what you're looking for, Barbara and Helen are happy to order it for you. Located at 153 Prospect Park SW, Animal Fare is closed on Tuesdays.
Once known as Saint Marks Games, VideoGamesNewYork opened on East 6th Street in 2006 under its new moniker. The independently owned video game shop remains one of the longest-standing stores of its kind. They offer free in-store diagnostics as well as new and used mainstream and indie games for all systems, apparel, and more. VideoGamesNewYork employs knowledgeable team members who are passionate about video games and personalized service. They give New Yorkers and visitors a shopping experience that's light years from that offered at sterile chain stores. The shop opens at 10:00 a.m., 365 days a year.
Founded in 1999 by a trio of best friends and music lovers, Turntable Lab has endured through a changing music industry landscape, and remains a "DJ shop" at its core. The storefront on East 10th Street features DJ equipment along with clothing and vinyl records from all genres. The Turntable Lab team consists mainly of current and former DJs and producers. Including artists DJ Dopeshoes, DJ Jedi, All City Sound, and P-Love.
This is just 10 of many small businesses that have and continue to make New York City amazing to both locals and visitors! Here are 10 more mom and pops that are holding their own in Chicago!
https://kapitus.com/wp-content/uploads/2018/11/10-long-standing-mom-and-pop-small-businesses-in-new-york.jpg
450
675
Wil Rivera
https://kapitus.com/wp-content/uploads/Kapitus_Logo_white-2-300x81-1-e1615929624763.png
Wil Rivera
2018-03-26 00:00:00
2018-03-26 00:00:00
10 Long Standing New York City Mom and Pop Businesses